Tudor Life is the Tudor Society's monthly digital magazine. Full access members have access to ALL of the back catalogue of magazines - going back to September 2014 - so you'll have loads to read when you join!
Here are links to our magazines:
Total number of articles in this category: 90
We offer amazing value subscriptions - click here to find out more.
Sample Magazine
Here is a sample magazine from March 2016:
Regular contributors include...
MAGAZINE EDITOR - Gareth Russell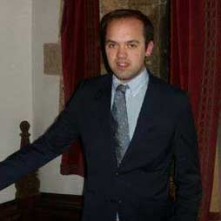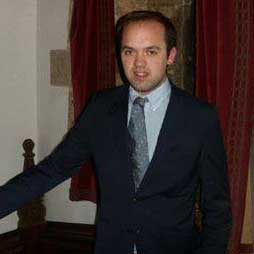 Historian and author Gareth Russell studied History at Saint Peter's College, Oxford, and his masters at Queen's University, Belfast. He is the author of the 'Confessions of a Ci-Devant' historical blog and his modern novels and his historical research have both been profiled in THE SUNDAY TIMES, TATLER, THE IRISH NEWS, and THE HUFFINGTON POST. He has also appeared on BBC TV and radio, where he provided commentary on the birth of Prince George of Cambridge and where he will be interviewed again about royalty and the First World War for the 2014 centenary. His latest book is The Emperors: How Europe's Greatest Rulers Were Destroyed by World War I. He has recently founc great acclaim for his book "Young and Damned and Fair" about Catherine Howard.
---
FOUNDER MEMBER - Claire Ridgway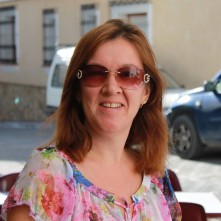 Claire Ridgway is the author of the best-selling books On This Day in Tudor History, The Fall of Anne Boleyn: A Countdown, The Anne Boleyn Collection and The Anne Boleyn Collection II. Claire's latest release is George Boleyn: Tudor Poet, Courtier and Diplomat (co-written with Clare Cherry). Claire was also involved in the English translation and editing of Edmond Bapst's 19th century French biography of George Boleyn and Henry Howard, now available as Two Gentleman Poets at the Court of Henry VIII. She is also the creator of The Anne Boleyn Files website and founder of The Tudor Society.
---
REGULAR BOOK REVIEWER - Charlie Fenton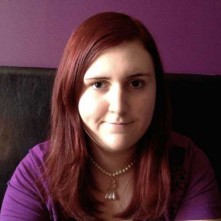 Charlie is writing an Anne Boleyn novel, Perseverance, and started a blog and Facebook page called Through the Eyes of Anne Boleyn to document and share her research into Anne Boleyn's life. She is also a student and is currently studying Medieval History in college.
Charlie writes monthly book reviews for Tudor Life, see Charlie on Books. These book reviews show what is good to read at the moment, what you should avoid, and who'd enjoy a book the most. We're all avid readers here and we love Charlie's reviews.
---
Roland Hui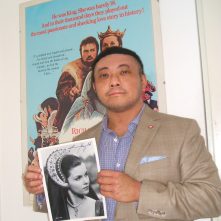 Roland Hui received his degree in Art History from Concordia University in Canada. After completing his studies, he went on to work in Interpretive Media for California State Parks, The U.S. Forest Service, and The National Park Service.
Roland has written for 'Renaissance Magazine' and 'Tudor Life Magazine'. He blogs about 16th century English art and personalities at 'Tudor Faces' (tudorfaces.blogspot.com) and is the author of "The Turbulent Crown: The Story of the Tudor Queens"
---
Rioghnach O'Geraghty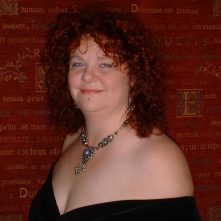 Rioghnach O'Geraghty takes your taste buds on an aromatic and fragrant journey through the culinary history of spic in an adventure through medieval Europe, Tudor England, Renaissance Italy and France. She writes a regular column about the foods, drinks and flavours of the Tudor period
---
Lauren Browne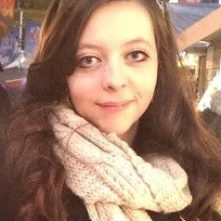 Lauren is currently studying at Queen's University, Belfast, for her Ph. D. in early modern attitudes to queenship. She previously completed her undergraduate with a dissertation on Elizabeth of York and her postgraduate on Eleanor of Aquitaine. Lauren is originally from Northern Ireland, where she discovered her love for History and the arts. Her articles are wide ranging and detailed, taking in the whole range of personalities during the Tudor era.
---
Toni Mount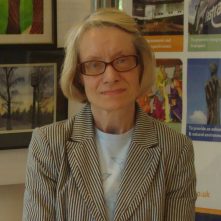 Toni is an all/round historian and author with wide ranging interests, but focusing on the lives of everyday people in the Medieval and Tudor eras. She is the author of many acclaimed non-fiction history books and has also found success with her medieval murder mystery novel series which starts with the book "The Colour of Poison".
After many years of teaching history to adults several of my courses are now available online at the Tudor Society's sister website www.medievalcourses.com
---
Each magazine comprises:
Featured articles from historians/authors
Feature sections on important people or events
Book reviews.
Articles on Tudor history and life in Tudor times
Tudor personalities
Coffee break - Puzzle/Quiz/Crossword
History News
Feast days
Guest historians, experts and authors who have been in our magazines include:
Adrianne Dillard
Alan Wybrow
Alison Sim
Amy Licence
Anne Barnhill
Beth von Staats
Bosworth Battlefield
Cassidy Cash
Charlie Fenton
Claire Ridgway
Clare Cherry
Clare Cherry
Conor Byrne
David Baldwin
David Collard
David Unwin
Debra Bayani
Derek Wilson
Dominic Pearce
Elizabeth Fremantle
Elizabeth Goldring
Elizabeth Norton
Gareth Russell
Heather Darsie
Heather Swaine
Hever Castle
J. Stephan Edwards
James Pierce
Jamie Adair
Jane Moulder
Janet Wertman
John Ashdown-Hill
Josephine Wilkinson
Kathryn Warner
Kathy Marcella
Kristie Dean
Kyra Kramer
Laura McCosker
Lauren Browne
Leanda de Lisle
Marilyn Roberts
Mickey Mayhew
Mike Ingram
Nancy Bilyeau
Natalie Grueninger
Nathen Amin
Olga Hughes
Peter Macinnis
Philip Roberts
Richard Rex
Robert Steadall
Robin Maxwell
Roland Hui
Ruth Cowden
Ruth Irwin
Ruth Stacey
Samantha Morris
Sandra Vasoli
Sarah George
Sarah Gristwood
Sarah Morris
Simon Anderson
Stephanie A. Mann
Susan Abernethy
Susan Bordo
Susan Higginbotham
Susan Sorek
Tamise Hills
Tara Ball
Teri Fitzgerald
Timothy J. Moots
Timothy Venning
Toni Mount
Tony Riches
Tracy Borman
Wendy Dunn
and many more!