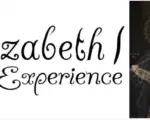 2020 has been a bit of a year so far, hasn't it? So I'm very much looking forward to 2021 as I get to co-lead no less than five luxury history tours featuring my two very favourite Tudor women, Queen Anne Boleyn and her daughter, Queen Elizabeth I.
Three of the five tours are already sold out, but my co-leader and organisational whizz, Philippa Lacey Brewell of British History Tours, has just launched two new ones: The Elizabeth I Experience July 2021 tour and the Anne Boleyn Experience September 2021 tour.
If past years are anything to go on, places will sell out quickly, so do act quickly.
You can find out all about these fabulous tours, the places we visit, the luxury accommodation, and the excellent speakers, by visiting the following links:
[Read More...]