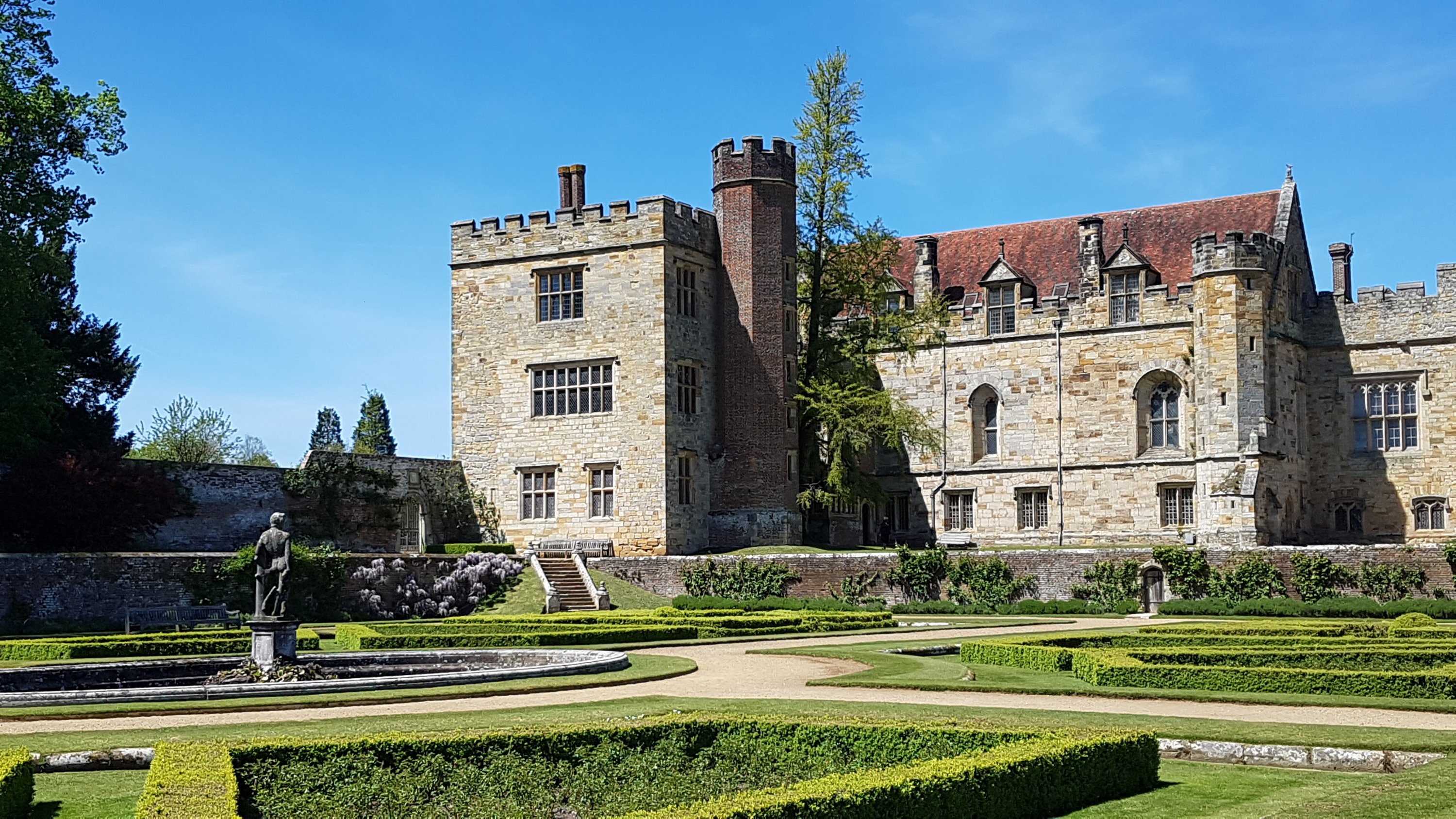 I started Day 3 of the Anne Boleyn Experience 2019 off well with a Full Hever Breakfast - yum! And then it was time to head off to nearby Penshurst Place, home of Edward Stafford, Duke of Buckingham, before it was seized by the crown after his execution and its keepership granted to Thomas Boleyn. In Edward VI's reign, it was granted to the Sidney family and has been in that family ever since.
Penshurst Place has also been used as a film location for movies and series like "The Other Boleyn Girl" and "Wolf Hall".
We had a private guided tour from head-guide, Martha, who was brilliant, starting with the Great Hall (Baron's Hall) and then moving into the State Apartments, which are full of wonderful portraits, including a painting of Elizabeth I and Robert Dudley dancing La Volta, and Barbara Sidney with six of her children. There were also lots of interesting artefacts.
We had time to get some lunch and wonder around the gardens before heading over to the nearby St John the Baptist Church with Martha to see the Sidney Chapel, Thomas Boleyn the Younger's brass memorial cross, and the architectural features of the church It really is beautiful.
We then had some free time to re-visit the house, gardens, and, of course, pop to the gift shop! Photography is not allowed in the state apartments, so a guide book is a good idea. In the crypt, we found costumes commissioned for "The Other Boleyn Girl" movie and there were stills from "Wolf Hall" in the state apartments showing where bits had been filmed.
After some free time to nap or enjoy Hever, we met for pre-dinner drinks and our evening meal, which was, of course, delicious, and I'm always impressed by just how well "Chef" and the team handle any dietary requirements.
Then, after coffee and an Anne of Cleves chocolate (for me, anyway!), it was time for our talk from my dear friend and Hever Castle Supervisor, Owen Emmerson. Owen's talk was excellent. As we're on the Anne Boleyn Experience, he obviously talked about the Boleyn's ownership of the castle and the key times that Anne spent here, but he also reminded us of the 17 years that Anne of Cleves spent here and that it was also owned by two queens regnant, Queen Jane and Queen Mary I. Plus he showed us some fabulous photos of Hever before Lord Astor began his work on it and some footage from the castle when evacuees were sent here - so very interesting!
After a long Q&A - we grilled him! - We actually allowed Owen to go home! We had so many questions and Owen is one of those historians who can answer anything! It was a truly wonderful evening.
Fancy enjoying yourself with us at Hever next year? Well, you can! Find out more at https://www.britishhistorytours.com/history-tours/anne-boleyn-2020