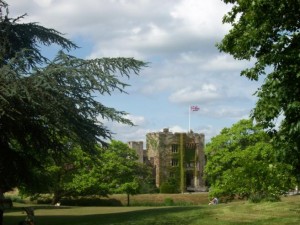 Hello everyone, I hope you've had a good start to the week. I'm just taking a break from running around the house like a headless chicken to write this. I'm trying to pack while leaving Tim and the kids instructions for what to do while I'm away, and trying to prevent dogs and cats from curling up in my suitcase! Aaaaggghhh!
Anyway, I leave home tomorrow as I'm meeting up with Philippa, from British History Tours, and our group of Anne Boleyn Experience participants in London on Wednesday afternoon. This tour is running in association with the Tudor Society, so each day of the tour (16th-20th May) - WiFi willing! - I'm going to post a diary entry here on the Tudor Society. I know that for some of you visiting the UK is a real bucket list item, so you can live vicariously through me!
As well as the diary entries, I'm hoping to share photos on Instagram (tudor.society) and to also do some Facebook Live videos on the Tudor Society Facebook page, so do keep an eye on our social media too.
I'm so very excited. I love Hever Castle and to be staying there again will be wonderful.