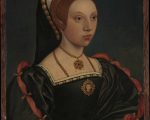 As today is the anniversary of King Henry VIII abandoning his fifth wife, Catherine Howard, at Hampton Court Palace after allegations had been made against her, I thought I'd share this quiz from our archives.
How much do you know about Catherine Howard's fall?
Test yourself with this fun quiz.
[Read More...]