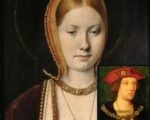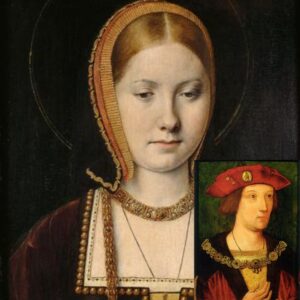 Thank you to Amanda Glover for writing this guest article for us on the question of whether Catherine of Aragon's marriage to Arthur Tudor, Prince of Wales, was consummated.
The story
More than 500 years ago two teenagers married. Only four and a half months later the boy sadly died. Since then, historians have hotly debated whether the marriage was ever consummated.
The girl was called Catalina, known in England as Catherine of Aragon, and the boy was Arthur, Prince of Wales, heir to the fledgling dynasty of the Tudors.
But why was the question of the consummation so important?
When Arthur died so tragically young, his ten-year-old brother, Henry became the heir to his father's crown. In 1509, eight years after Arthur's demise, the 17-year-old Henry ascended the throne as Henry VIII on the death of his father, Henry VII. One of his first acts was to marry Catherine, having obtained Papal dispensation, a necessity in the eyes of the Church because of Catherine's first marriage to Arthur, which made the new couple "related".