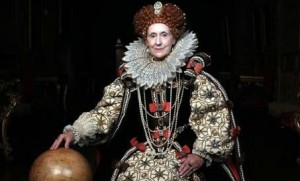 Just to let those of you with access to the UK's BBC 2 know that Dan Snow's three part series "Armada - 12 Days to Save England" starts this Sunday (24 May) at 9pm.
Here is the blurb from The Radio Times website:
Three-part documentary about the sinking of the Spanish Armada, featuring dramatic reconstructions and information gleaned from recently recovered documents. Dan Snow boards a yacht on the English channel to get a sense of the naval battle, revealing how tensions between England and Spain were fuelled by religion, piracy and Elizabeth I's rejection of King Philip II of Spain as a suitor 30 years earlier, and how a missed opportunity could have resulted in disaster.
You can see a clip of it at http://www.radiotimes.com/episode/dmnszb/armada---12-days-to-save-england--series-1---1-12-days-to-save-england.
It stars Anita Dobson as Elizabeth I.