The Tudor Society love all things Tudor. Recently we've had an article in our monthly magazine from Nic Fulcher, a costume historian at the Shakespeare Birthplace Trust, and we've also had our roving reporter visit the centre of Stratford-upon-Avon. We'd like to give a huge THANK YOU to the Shakespeare Birthplace Trust - here's some information.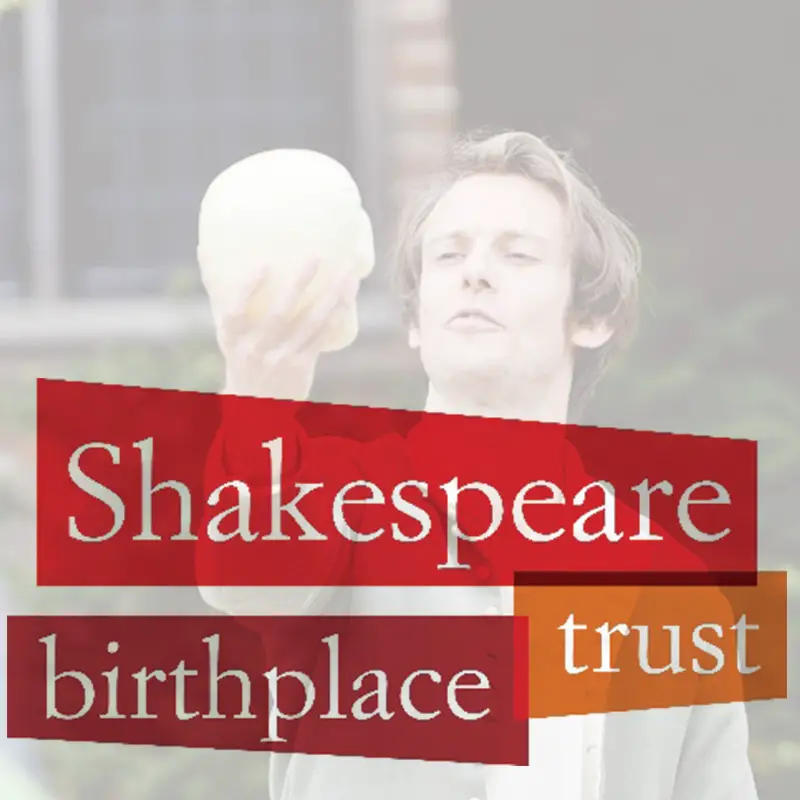 The Shakespeare Birthplace Trust is the independent charity that cares for the world's greatest Shakespeare heritage sites — the five beautifully preserved homes and gardens directly linked to Shakespeare and his family in his world-famous home town of Stratford-upon-Avon, England. It enriches the lives of millions of people of all ages and backgrounds, providing a global cultural meeting place where everyone can share in the enjoyment and understanding of Shakespeare's works.
The Trust is a self-sustaining charity which generates 98% of its income through the support of visitors, donors, volunteers and Friends. In April 2018 the Trust joined Arts Council England's National Portfolio Organisation for the first time, enabling it to boost its creative programmes and outreach to give people the opportunity to enjoy Shakespeare on his home turf and online.
Also in its care is the world's largest and most important Shakespeare-related collection, including over 1 million documents, 55,000 books and 7,000 museum objects. Also, we care for the Royal Shakespeare Company's archive of theatre records, and an extensive local history archive of Stratford-upon-Avon and South Warwickshire, with records dating back to the 12th century.
So rare and priceless is the collection, it has been designated as being of international importance, and listed in the UNESCO International Memory of the World register. Explore the collection through the displays and exhibitions in the Shakespeare properties, through our dedicated online catalogue and by visiting our Reading Room in Stratford-upon-Avon.
A world-class programme of educational activities for all ages, from pre-school to adult learners, includes online courses, programmes for international students and CPD for education professionals, while the Trust's annual Shakespeare Week is a national programme inspiring primary school children through fun and fascinating Shakespeare-related activities in their school and at home.
A tour of Shakespeare's five family homes provides a unique insight into the life and works of Shakespeare. Experience what it was like for Shakespeare growing up in Stratford-upon-Avon, walk in his footsteps, and discover how his work has and continues to shape our world.
Shakespeare's Birthplace is a natural starting point for any visit to Shakespeare's home town, bringing to life the world that young William first knew, and his enduring influence on our lives today. Get up close to rare artefacts from the Trust's world-class Collections, including the First Folio.
Shakespeare's New Place is where you can discover Shakespeare through stunning contemporary sculpture, historic gardens and a dynamic exhibition shining fresh light on the man behind the famous works at the site of his final home in Stratford-upon-Avon.
The picturesque thatched Anne Hathaway's Cottage was home to Shakespeare's bride-to-be and to generations of her family for centuries.
Step back in time at Mary Arden's Farm to experience the sights, smells and sounds of a real working Tudor farm where Shakespeare's mother grew up.
Hall's Croft is a stunning example of Jacobean architecture and the elegant family home of Shakespeare's daughter Susanna and her husband Dr John Hall.
See www.shakespeare.org.uk for more information.