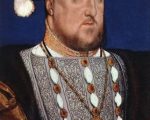 As April is the anniversary of Henry VIII's accession in 1509, following the death of his father, Henry VII, I thought I'd test your knowledge of Henry VIII with a quiz.
How much do you know about this iconic Tudor king?
Get those little grey cells working with this fun quiz.
[Read More...]