Battle of Pinkie 1547 re-enactment weekend by Scottish Battlefields Trust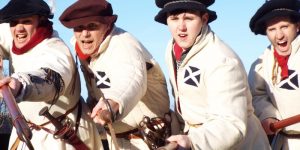 16 and 17 September 2017
Newhailes Estate
Musselburgh
EH21 6RY
United Kingdom
Step back in time to the dramatic year of 1547, when the mighty armies of Scotland and England gave battle to determine who should marry the infant Queen of Scots. With fascinating living history encampments, hands-on activities for all the family, and spectacular battle recreations, this wonderful historical event is not to be missed. See the drama and excitement of Battle of Pinkie Cleugh come to life before your eyes, and discover more about this fascinating period of our history.
EVENT TIMETABLE (both days):
11:00 Opening Ceremony
11:30 Queen Mary visits the Scottish Camp for a Council of State
12:30 THE FIERY CROSS - the English army enters East Lothian
13:30 Fashionable Times - presentation on the dress of the times
14:00 Contest of Champions
15:00 THE BATTLE OF PINKIE - main re-enactment
16:00 The Duke of Somerset's victory Council
16:30 Scottish Council of State
17:00 Event closes
Ongoing activities throughout the day include stalls, children's craft activities, living history encampments, birds of prey and have-a-go archery!
TICKETS: £6 adult, £3 child available at the gate or online Parking £3 per vehicle payable to National Trust for Scotland. Find out more at https://www.eventbrite.co.uk/e/battle-of-pinkie-1547-re-enactment-weekend-tickets-37063199026
Leanda de Lisle speaks at the Ryedale Book Festival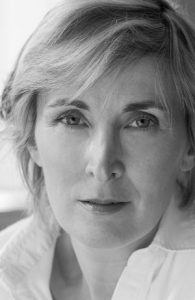 22 September 2017
6pm to 7pm
ST MARY'S PRIORY
Old Malton Road
Malton,
YO17 7HB
United Kingdom
Elizabeth I's rivalry with her Catholic cousin Mary, Queen of Scots is well known. But for her first ten years as queen she feared her Protestant rivals and cousins still more. The story of the Nine Days queen, Lady Jane Grey and her forgotten sisters, the true heirs, reveal a queen very different from the Elizabeth of legend.
'Leanda de Lisle brings the story of nine days' queen, Lady Jane Grey and her forgotten sisters, the rivals of Elizabeth I, to vivid life in her fascinating biography' – Philippa Gregory
Leanda is the author of several history books including Tudor, which was listed as a top ten bestseller. She also writes on matters historical and review books for a number of publications including BBC History magazine, History Today, the Literary Review, the New Criterion and the Spectator, as well as national newspapers.
Chris Parsons from Eboracum Baroque will be performing some trumpet fanfares to set the scene for this fascinating talk about the Tudor court.
Buy tickets at https://ryedalebookfestival.com/whats-on/leanda-de-lisle/
Tudor Banquet, Glastonbury Abbey
23 September 2017
19:00–22:00
Glastonbury Abbey
Magdalene Street,
Glastonbury,
Somerset,
BA6 9EL
United Kingdom
A Sumptuous Tudor feast fit for a king will take place 23rd September in The Abbot's Kitchen, a night of entertainment and merry music to dance the night away. A welcome drink on arrival followed by a delicious mouth watering three course meal awaits you as you listen to Music.
Tickets cost £50 per a person, limited to 40 people.
To book visit the abbey shop or http://www.glastonburyabbeyshop.com/view_events.php?sid=bc3452d912b2519581760a3aa7a8bad5
Michaelmas Weekend, Kentwell Hall

Sat 23 September - Sun 24 September
11am to 5pm
Kentwell Hall
Long Melford
Sudbury
Suffolk
CO10 9BA
House Open - view the Hall (some rooms downstairs will contain Tudors!).
Gardens Open - in all their autumn splendour. Over 10 acres of garden, moats, ponds and woodland. Breathtaking.
Step back in time to see everyday life in Tudor Times with over 100 Tudors about the manor, under cover and in the grounds.
Apples and Pears: meet Kentwell's gardeners and find out all about the native fruit grown in Kentwell's Walled Garden.
All of our activities will go on, whatever the weather, and your visit can certainly fill a whole day. Come early and stay for the day, there is so much to see and do - a visit to a Kentwell event really is a whole Day Out!
This is one of our smaller re-creation events, with approximately 100 costumed Tudors about the Manor. It carries through as many of the Summer Re-Creations' themes and activities as possible with activity on the Front Sward, in the House, much in the Moat House and some undercover in the Gardens & Farm areas.
Find out more at http://www.kentwell.co.uk/events/tudor/tudor-michaelmas
Scaresville, Kentwell Hall
Wed 4 October - Sat 4 November
Kentwell Hall
Long Melford
Sudbury
Suffolk
CO10 9BA
The Site for a Fright...
Do you dare?
Scaresville is a haunted village which mysteriously appears in the grounds of Kentwell Hall in Suffolk every autumn. It is one of Britain's Top &MOST ORIGINAL Scare Attractions. There's no venue like Scaresville and no comparable range of scares as to be encountered at Scaresville, a previous winner of a prestigious Screamie Award. Find out more at http://www.scaresville.co.uk/
The Mary Rose Trust Anniversary Lectures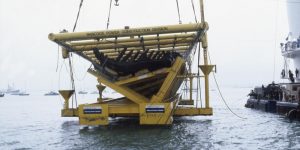 13 and 14 October 2017
10am to 3.30pm
Mary Rose Museum
Portsmouth Historic Dockyard
PO1 3LJ
UK
Join us to celebrate the 35th Anniversary of the raising of the Mary Rose with two days of fascinating talks. We will be welcoming speakers such as Dr Miranda Kaufmann, Dr Fred Hocker who is head of conservation at the Vasa Museum, Professor Jon Adams and noted historian Dr David Starkey.
The talks are taking place over two days (Friday 13th and Saturday 14th October 2017), starting at 10am each day until around 3:30pm, in the Princess Royal Gallery at the National Museum of the Royal Navy, on site at Portsmouth Historic Dockyard.
Refreshments, including a free lunch, will be provided throughout the day and there will be an opportunity to visit the Mary Rose Museum. A full programme of lectures will be released in early September.
Tickets are priced at £40 for one day or £70 for both days. See https://www.eventbrite.co.uk/e/mary-rose-35th-anniversary-lectures-13th-14th-october-2017-tickets-36952980359
The Story of the Reformation - Conference
Saturday 28th October 2017
9am
Glastonbury Abbey
Magdalene Street,
Glastonbury,
Somerset,
BA6 9EL
United Kingdom
Working with Strode College, we are staging a conference to celebrate the 500th anniversary of the revolution that changed the world - Glastonbury Town Hall. Price includes a light lunch and access to the abbey. Places are limited.
Speakers include:
Prof Michael Hicks (Winchester University) - Religion and Piety in Pre-Reformation England, Dr Sean McGlynn (Plymouth University at Strode College) - From Cathars to Lollards: Heresy and Inquisition Before the Reformation,
Dr Elaine Fulton (University of Birmingham) - Luther and the European Reformation, Dr Tim Hopkinson-Ball (Glastonbury Antiquarian Society) - Glastonbury Abbey and the Dissolution of the Monasteries, Prof Sue Doran (University of Oxford) - The English Reformation, Dr Simon Johnson (Downside Abbey) - The Counter-Reformation, Andrew Pickering (Plymouth University at Strode College) - Luther and Witches in Reformation Europe, Dr Anthony Cross (University of Oxford) - Multiple Reformations: Dissent and Divergence in Protestant Europe.
To book visit http://www.glastonburyabbeyshop.com/view_events.php?sid=bc3452d912b2519581760a3aa7a8bad5