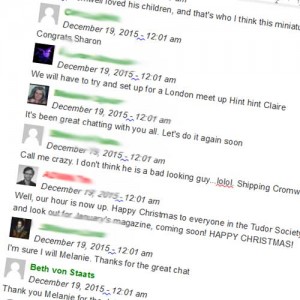 Here is a reminder of our expert live-chats programme for today's Tudor Society Open Day. Just head on over to the https://www.tudorsociety.com/opendaychatroom/ at the following times to get asking your questions and discussing these Tudor people and topics. We hope you enjoy it and a big thank you to all of these historians and authors.
9-9.30am UK time (4-4.30am EDT, 1-1.30am PDT): Sarah Bryson on Charles Brandon, giveaway of Sarah's Charles Brandon: The King's Man.
10-10.30am UK time (5-5.30am EDT, 2-2.30am PDT): Olga Hughes on Arthur Tudor, Prince of Wales. Giveaway of Illustrated Kings and Queens of England by Claire Ridgway.
10.30-11am UK time (5.30-6am EDT, 2.30-3am PDT): Lauren Browne on Elizabeth of York. Giveaway of Tudor Places of Great Britain by Claire Ridgway.
11-11.30am UK time (6-6.30am EDT, 3-3.30am PDT): Kyra Kramer on Edward VI. Giveaway of Kyra's Edward VI in a Nutshell.
11.30-12 midday UK time (6.30-7am EDT, 3.30-4a, PDT) Wendy J. Dunn on Thomas Wyatt the Elder. Giveaway of Wendy's Falling Pomegranate Seeds: The Duty of Daughters.
12.00 midday-12.30pm UK time (7-7.30am EDT, 4-4.30am PDT): Sandra Vasoli on Anne Boleyn. Giveaway of winner's choice of Struck with the Dart of Love, Truth Endures or Anne Boleyn's Letter from the Tower.
2-2.30pm UK time (9-9.30am EDT, 6-6.30am PDT): Tim Ridgway on publishing. Giveaway of Interviews with Indie Authors.
4-4.30pm UK time (11-11.30am EDT, 8-8.30am PDT): Gareth Russell on Mary I. Giveaway of A History of the English Monarchy.
5-5.30pm UK time (12-12.30pm EDT, 9-9.30am PDT): Claire Ridgway on the Boleyns. Giveaway of The Fall of Anne Boleyn: A Countdown or George Boleyn: Tudor Poet, Courtier and Diplomat.
7-7.30pm UK time (2-2.30pm EDT, 11-11.30am PDT): Samantha Morris on Cesare Borgia. Giveaway of Samantha's Cesare Borgia in a Nutshell.
8-9pm UK time (3-4pm EDT, 12 midday-1pm PDT): Toni Mount on Medieval and Tudor medicine – one hour live chat. Giveaway of Toni's The Colour of Poison.
9-9.30pm UK time (4-4.30pm EDT, 1-1.30pm PDT): Jane Moulder on Musical Instruments of the Tudor period. Giveaway of a PIVA CD.
10-10.30pm UK time (5-5.30pm EDT, 2-2.30pm PDT): Debra Bayani on the Battle of Bosworth and Jasper Tudor. Giveaway of Debra's Jasper Tudor: Godfather of the Tudor Dynasty.
11-11.30pm UK time (6-6.30pm EDT, 3-3.30pm PDT): Clare Cherry and Claire Ridgway on George Boleyn. Giveaway of their book George Boleyn: Tudor Poet, Courtier and Diplomat
12.00 midnight – 12.30am UK time (7-7.30pm EDT, 4-4.30pm PDT): Heather R. Darsie on Anne of Cleves. Giveaway of Thomas Cranmer in a Nutshell by Beth von Staats.
2am (Saturday) UK time: (9-9.30pm EDT, 6-6.30pm PDT on Friday) Adrienne Dillard on Jane Boleyn. Giveaway of winner's choice of Adrienne's Cor Rotto: A Novel of Catherine Carey or Catherine Carey in a Nutshell.
Who are these experts?
Olga Hughes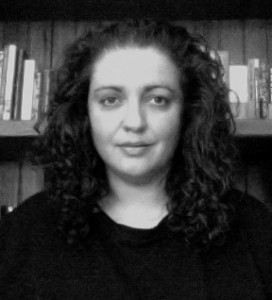 Olga Hughes is currently pre-occupied with fairy tales, fantasy, misanthropy, medieval history and the long eighteenth century.
She has a B.A. in fine art, worked as a chef and bookseller for many years, and is currently pursuing another B.A. majoring in History and Literature.
Olga is a regular contributor to Tudor Life magazine and her column "Olga Hughes' Tudor Kitchen" includes recipes and fascinating insights into the world of Tudor cuisine.
Olga is also editor of nerdalicious.com.au/.
Lauren Browne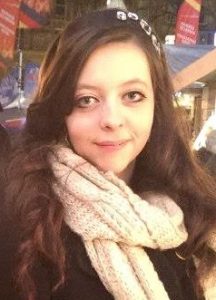 Lauren Browne has just completed her Masters at Queen's University, Belfast, studying the posthumous representation of Eleanor of Aquitaine. For her undergraduate degree, she completed her dissertation on the reputation and importance of Queen Elizabeth of York in shaping the Tudor dynasty's perception of itself.
Lauren is presently undertaking a PhD at Queen's, researching Tudor attitudes towards Medieval Queens as well as the writing of History in the Tudor period. Her main focus of interest is the posthumous representation of queenship from the medieval period right through to the early modern period.
Lauren has just joined Tudor Life magazine as a regular contributor.
Kyra Kramer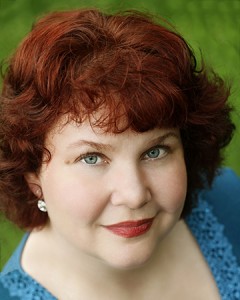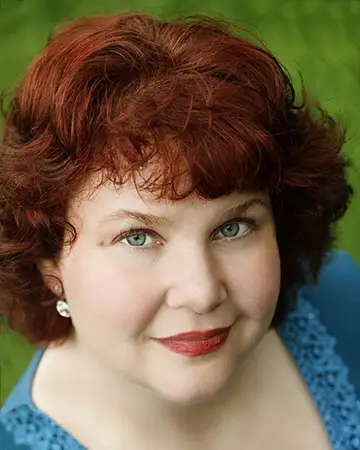 Kyra Cornelius Kramer is an author and researcher with undergraduate degrees in both biology and anthropology from the University of Kentucky, as well as a masters degree in medical anthropology from Southern Methodist University. Her work is published in several peer-reviewed journals, including The Historical Journal, Studies in Gothic Fiction, and Journal of Popular Romance Studies.
Kyra is also a regular contributor to Tudor Life Magazine, the magazine of the Tudor Society.
Her books include Blood Will Tell: A medical explanation for the tyranny of Henry VIII, The Jezebel Effect: Why the slut shaming of famous queens still matters, Henry VIII's Health in a Nutshell and Edward VI in a Nutshell.
Wendy J. Dunn
Wendy J. Dunn is an Australian author and playwright who has been obsessed with Anne Boleyn and Tudor History since she was ten-years-old. She is the author of three Tudor novels: Dear Heart, How Like You This? (winner of the 2003 Glyph Fiction Award and 2004 runner-up in the Eric Hoffer Award for Commercial Fiction), The Light in the Labyrinth, her first young adult novel, and her latest release Falling Pomegranate Seeds: The Duty of Daughters, which is Book 1 in the Katherine of Aragon Story. While she continues to have a very close and spooky relationship with Sir Thomas Wyatt the Elder, serendipity of life now leaves her no longer wondering if she has been channelling Anne Boleyn and Sir Tom for years in her writing, but considering the possibility of ancestral memory.
Her own family tree reveals the intriguing fact that her ancestors – possibly over three generations – had purchased land from both the Boleyn and Wyatt families to build up their own holdings. It seems very likely Wendy's ancestors knew the Wyatts and Boleyns personally. Born in Melbourne, Australia, Wendy is married and the mother of three sons and one daughter – named after a certain Tudor queen, surprisingly, not Anne. She gained her Doctorate of Philosophy (Writing) from Swinburne University in 2014. Wendy is the Co-Editor in Chief of Backstory and Other Terrain, Swinburne University's two new peer-reviewed writing journals.
Sandra Vasoli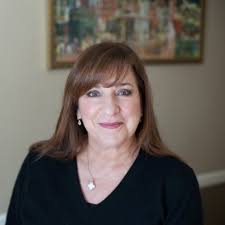 Sandra Vasoli, author of Anne Boleyn's Letter from the Tower, earned a Bachelor's degree in English and biology from Villanova University before embarking on a thirty-five-year career in human resources for a large international company.
Having written essays, stories, and articles all her life, Vasoli was prompted by her overwhelming fascination with the Tudor dynasty to try her hand at writing both historical fiction and non-fiction. While researching what would eventually become her Je Anne Boleyn series of historical novels, Vasoli was granted unprecedented access to the Papal Library. There she was able to read the original love letters from Henry VIII to Anne Boleyn—an event that contributed greatly to her research and writing.
Gareth Russell
Gareth Russell read history at Saint Peter's College at the University of Oxford and he then gained his honours in medieval history with a postgraduate at Queen's University, Belfast.
He has written two novels, stage plays and the following non-fiction history books: The Emperors: How Europe's Rulers Were Destroyed by the First World War, A History of the English Monarchy: From Boadicea to Elizabeth I and the forthcoming Young and Damned and Fair: The Life and Tragedy of Catherine Howard at the Court of Henry VIII.
He is a columnist for Eile magazine, editor of Tudor Life magazine and author of the blog Confessions of a Ci-devant.
Claire Ridgway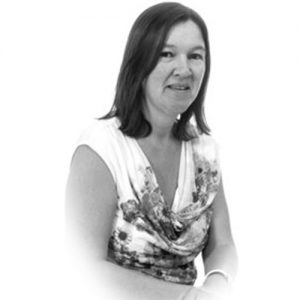 Claire Ridgway is the author of several best-selling history books including The Fall of Anne Boleyn: A Countdown, The Anne Boleyn Collection, The Anne Boleyn Collection II and On This Day in Tudor History. She is also the co-author of George Boleyn: Tudor Poet, Courtier and Diplomat, and was involved in the English translation and editing of Edmond Bapst's 19th-century French biography of George Boleyn and Henry Howard, now available as Two Gentleman Poets at the Court of Henry VIII. Her recent publications include Illustrated Kings and Queens of England and Tudor Places of Great Britain.
Claire worked in education and freelance writing before creating The Anne Boleyn Files history website and becoming a full-time history researcher, blogger and author. The Anne Boleyn Files is known for its historical accuracy and Claire's mission to get to the truth behind Anne Boleyn's story. She is also the founder of the Tudor Society.
Samantha Morris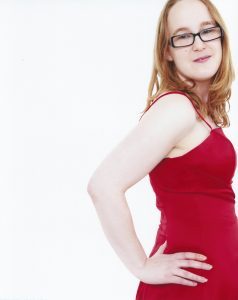 Samantha Morris studied archaeology at the University of Winchester where her interest in the history of the Italian Renaissance began. Since graduating University, her interest in the Borgia family has grown to such an extent that she is always looking for new information on the subject as well as fighting against the age-old rumours that haunt them. Samantha describes herself as an accountant by day, historian and author by night.
Her first published book, Cesare Borgia in a Nutshell, is a brief biography which aims to dispel the myths surrounding a key member of the Borgia family.
Samantha runs the popular Borgia website theborgiabull.com/.
Toni Mount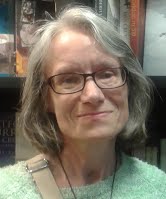 Toni Mount is an author, history teacher and an enthusiastic life-long-learner. She's a member of the Research Committee of the Richard III Society and a library volunteer where she leads a Creative Writing group. She attends history events as a costumed interpreter.
She earned her research MA from the University of Kent in 2009 through study of a medieval medical manuscript held at the Wellcome Library in London. Her BA (with First-class Honours) and her Diploma in European Humanities are from the Open University. Her Cert. Ed (in Post-Compulsory Education and Training) is from the University of Greenwich. Recently, she completed a Diploma in Literature and Creative Writing with the Open University. She's currently studying a range of modules on contemporary science and technology also with the OU.
Toni has written and published books including The Medieval Housewife & Other Women of the Middle Ages, Dragon's Blood & Willow Bark: The Mysteries of Medieval Medicine, Everyday Life in Medieval London, and Richard III King of Controversy. She is also the author of the medieval thriller The Colour of Poison, the first in a series of Sebastian Foxley mysteries. Toni regularly speaks at venues throughout the UK and is the author of several online courses available at medievalcourses.com.
Jane Moulder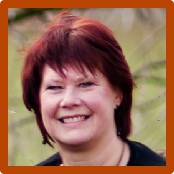 Jane Moulder is the resident Tudor and medieval music expert for the Tudor Society, writing about and explaining the fascinating world of historical music in her monthly column for Tudor Life magazine.
She regularly performs with her Renaissance music group, PIVA, thrilling audiences across Europe - http://www.piva.org.uk/. "Piva's aim is to be faithful to the music of the period whilst adding their own innovative arrangements and interpretations." They're a talented group, "All members of the group are multi-instrumentalists - playing up to 40 different instruments at a gig!"
Together with her husband, Jane also makes reproductions of Renaissance woodwind instruments.
Debra Bayani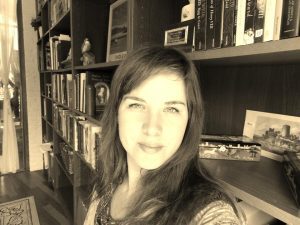 Debra Bayani is a researcher and writer living in the Netherlands with her husband and children. She studied Fashion History and History of Art. Her first non-fiction book, Jasper Tudor: Godfather of the Tudor Dynasty, was first published in August 2014 with a fully revised edition published in 2015.
In 2012 she created the Facebook page The Wars of the Roses Catalogue, a page dedicated to documenting historic events, places, news and books associated with this period of British history.
Debra is fascinated by all aspects of life in Medieval Britain and the Middle Ages and has spent years researching the period.
Clare Cherry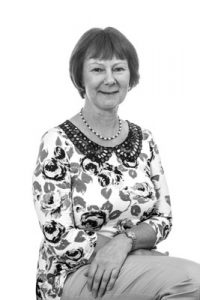 Clare Cherry lives in Hampshire with her partner David. She works as a solicitor in Dorset specialising in family law, but has a passion for Tudor history and began researching the life of George Boleyn in 2006.
Clare started corresponding with Claire Ridgway in late 2009, after meeting through The Anne Boleyn Files website, and the two Tudor enthusiasts became firm friends.
Clare divides her time between the legal profession and researching Tudor history. Clare has written guest articles on George Boleyn for The Anne Boleyn Files, Nerdalicious.com.au, and author Susan Bordo's The Creation of Anne Boleyn website.
Heather R. Darsie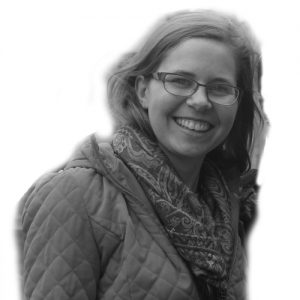 Heather R. Darsie lives in the United States with her family and three parrots. She works in the legal field, with a focus on children. She obtained a Bachelor of Arts degree in German Languages and Literature, then a Juris Doctorate in American jurisprudence, and studied abroad in Costa Rica and France.
Heather has always loved history. She first became acquainted with Elizabeth I when she was in middle school and chose to write a book report about her. Since then, she has always held an interest in the Renaissance and its numerous enigmatic citizens, with particular focus on the history of England and Italy. She is currently working on a biography of Anne of Cleves and a book on the heraldry of Tudor women.
Heather writes regular articles for us here at the Tudor Society on a range of Tudor topics and people.
Adrienne Dillard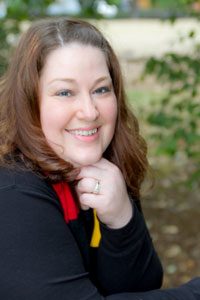 Adrienne Dillard, author of Cor Rotto: A Novel of Catherine Carey and Catherine Carey in a Nutshell is a graduate with a Bachelor of Arts in Liberal Studies with emphasis in History from Montana State University-Northern.
Adrienne has been an eager student of history for most of her life and has completed in-depth research on the American Revolutionary War time period in American History and the history and sinking of the Titanic. Her senior university capstone paper was on the discrepancies in passenger lists on the ill-fated liner and Adrienne was able to work with Philip Hind of Encyclopedia Titanica for much of her research on that subject.
She has just completed her draft manuscript of a novel of Jane Boleyn, Lady Rochford.