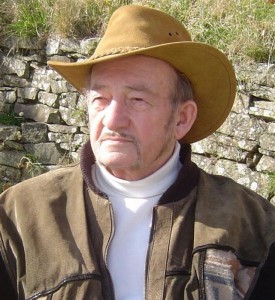 Just to let you know that historian and author Derek Wilson will be joining us live on the chatroom at 8.30pm (UK time) on Monday 20th April to answer your questions about his talk, his books and Tudor history.
Click here to see the time of the live chat in your timezone, but it works out as 9.30pm in Central Europe, 3.30pm in New York, 12.30pm in Los Angeles and 5.30am on Tuesday for Sydney.
Click here to see Derek's expert talk now.
Don't miss the Live Chat session in the Chatroom where you can ask any questions you like AND be entered into our book prize draw for Derek's latest historical novel The Traitor's Mark. I do hope you can make it!