It is well known that when Elizabeth I died on 24 March 1603 at Richmond Palace, she was succeeded on the throne of England by first cousin twice removed, James VI of Scotland. Although Elizabeth had consented to the execution of James's mother, Mary, Queen of Scots, in 1587, the mainly cordial relations between the Scottish king and the English queen were undoubtedly influenced by James's hope that he would eventually be named successor to Elizabeth. The Tudor queen had been notoriously reluctant during her forty-four-year reign to name a successor, but as her life drew to a close Elizabeth realised that the maintenance of peace in her kingdom depended greatly on a stable succession. The peaceful accession of James in the spring of 1603, however, has obscured the dynastic and political relevance of a forgotten noblewoman – Anne Stanley, later Countess of Castlehaven. In the twenty-first century, Anne is generally known not for her dynastic importance but for her testimony against her husband, which led to his execution for sodomy in 1631.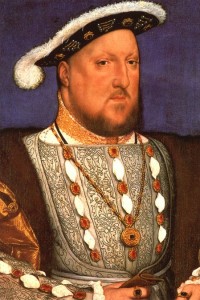 According to Henry VIII's last will and testament of 1546, which was created a few weeks before his death, Anne Stanley was rightful queen of England upon the death of Elizabeth I. Having nominated his three children – Edward, Mary and Elizabeth – as heirs to the English throne, Henry proceeded to exclude the Scottish branch of the family – the descendants of his elder sister, Margaret, Queen of Scotland – from the line of succession to the Tudor crown. This may have been due essentially to Anglo-Scottish relations in the 1540s, which gradually worsened to the point of no return. Rather than presiding over the betrothal of his son Edward to the infant Mary, Queen of Scots, Henry learned of the Scottish queen's betrothal to the French dauphin. The cementing of the 'Auld Alliance' between Scotland and France confirmed Henry's decision to exclude his sister Margaret's descendants from consideration in the line of succession. Instead, he instructed that the English crown should pass to the descendants of his younger sister Mary, dowager queen of France, should his three heirs die without producing children of their own.
Edward VI died in July 1553 at the age of fifteen; in the weeks prior to his death he directly ignored his father's wishes regarding the succession and excluded both of his half-sisters, Mary and Elizabeth, from inheriting the throne. Instead, he named his cousin Lady Jane Grey as heir to the throne. Jane's regime, however, collapsed within days of the proclamation of her queenship, and Mary Tudor seized the throne with the assistance of considerable popular and military support from her subjects. Mary, who reigned until 1558, was the only one of Henry VIII's three children to honour his wishes concerning the English succession. When she died, the crown passed to her half-sister Elizabeth. Like Edward VI, Elizabeth was to disregard her father's last will and testament. The actions of Lady Jane Grey and the Dudley family in 1553 seems to have led Elizabeth to associate the Greys with treason. Her attitude to Jane's sisters Katherine and Mary was markedly hostile, and when both sisters married without royal permission, they were swiftly placed under house arrest and were never restored to royal favour. Katherine's marriage to Edward Seymour, Earl of Hertford, was declared invalid and their two sons were deemed illegitimate. According to Henry VIII's will, Katherine and her sons were the lawful heirs to Elizabeth's throne, but the Tudor queen's belief that the Seymour-Grey marriage was invalid ensured that Katherine's claim to the throne failed to materialise. The youngest Grey sister, Mary, does not appear to have been regarded either by the queen and her councillors or by the wider realm as a viable successor to the throne.
By 1578, when Mary Grey died, the Elizabethan succession was a highly precarious issue. Firstly, this was because there was no indication that the forty-four-year-old Elizabeth would marry and produce heirs of her own. Secondly, Mary, Queen of Scots, had been compelled to abdicate from her throne in 1567 and had sought refuge in England shortly afterwards, but both Elizabeth and her government were unreceptive to the prospect of Mary becoming Queen of England. Elizabeth's councillors became more hostile to Mary when the papal bull of 1570 was issued, explicitly inviting Elizabeth's assassination and the restoration of Roman Catholicism. Henry VIII's will, moreover, had openly forbidden Mary, Queen of Scots' accession to the English throne. The exclusion of the Scottish line, therefore, left Elizabeth with few options, and it is perhaps unsurprising that her attitude to the succession was, at best, ambivalent. The execution of Lady Jane Grey in 1554 and the deaths of her sisters Katherine and Mary in 1568 and 1578, respectively, meant that Elizabeth's heir was Margaret Stanley, Countess of Derby, a grandniece of Henry VIII.
It is questionable, however, whether Elizabeth ever seriously considered Margaret as a plausible successor. The rumoured Catholic sympathies of Margaret's husband were unwelcome, especially in an environment of worsening conditions for English Catholics in the 1570s. Margaret's ambition and recklessness, however, definitively excluded her from the line of succession when she was placed under house arrest for allegedly using sorcery to predict the date of Elizabeth's death. The countess was never restored to royal favour, and died in 1596. Her eldest son Ferdinando had died in 1594, which meant that Margaret was replaced at her death by her granddaughter, Ferdinando's daughter Anne Stanley, as heiress presumptive. Anne's dynastic status was arguably bolstered by the execution of Mary, Queen of Scots in 1587, which removed the most plausible candidate – at least from the perspective of the Catholic powers in Europe – from the line of succession to the English throne.
Henry VIII's will stipulated that Elizabeth would be succeeded on her death by the descendants of Mary Tudor, represented in 1596 by Anne Stanley. Elizabeth, however, ignored her father's wishes and instead selected James VI of Scotland, son of Mary, Queen of Scots, as her heir. If Henry's wishes had been respected, then the twenty-two-year-old Anne would have been crowned Queen of England in the spring of 1603. The smoothness of the Stuart transition to power, however, has obscured Anne's dynastic and political importance, and she remains largely forgotten today. Her claim to fame rests largely on the scandal that enveloped her second husband.
In 1607, four years after James VI's accession to the English throne, Anne married Gray Brydges, Baron Chandos of Sudeley Castle. Gray and Anne appear to have lived in luxury; the baron was described as 'king of the Cotswolds'. Anne, however, was said to be a spendthrift. The baron died in 1621 and Anne was left a widow with four young children and an income of £800 a year. Three years later, at the age of forty-four, Anne married Mervyn Touchet, Earl of Castlehaven. As Cynthia Herrup has noted, regardless of the nature of the relationship between Mervyn and Anne, 'together they could claim ancient lineage, extensive property, and court connections.' The couple lived mainly at Fonthill Gifford in Wiltshire after their wedding, but their married life does not appear to have been happy. According to the earl's son, Lord Audley, Anne was promiscuous and took several of her servants as lovers. The earl was also rumoured to be intending his son's disinheritance, and Lord Audley was further incensed when Castlehaven encouraged Audley's wife to have sexual relations with the earl's servant Henry Skipwith. It later emerged that Castlehaven had sanctioned his wife's rape at the hands of a servant, and it was also alleged that the earl had had sexual relations with both male and female members of staff, including with his footman Lawrence Fitzpatrick. Anne testified that she had been raped and had made a suicide attempt.
In the spring of 1631, Castlehaven was charged with sodomy and the rape of his wife. Giles Broadway was also charged with raping the countess, while Fitzpatrick was charged with sodomy. Castlehaven, clearly, was unable to manage his household effectively – a damning failure according to the standards of early modern England. The earl denied the charges and slandered his wife as a whore and a liar. Castlehaven was nonetheless beheaded on 14 May; Broadway and Fitzpatrick were hanged in July. On the scaffold, Anne's rapist Broadway accused her of being a wicked woman and of having murdered her own child: 'the wickedest woman in the world'. The countess was later required to seek a pardon from the crown for her 'sexual immorality and debauchery'. She died in October 1647 at the age of sixty-seven.
Anne Stanley has been neglected in both academic and popular studies of Tudor history, especially in regards to the controversial issue of the Elizabethan succession. While she herself does not appear to have made an active claim to the throne, she was, according to Henry VIII's last will and testament of 1546, the rightful queen of England in 1603.
What do you think? Please do share your views as a comment below.
Conor Byrne studied at the universities of Exeter and York. He specialises in late medieval and early modern English history, with an emphasis on royal history, gender relations and Tudor queenship. His first book, Katherine Howard: A New History (2014) was published by MadeGlobal and has been described as 'a brilliant study', 'a new and refreshing biography of Katherine Howard' and 'a timely addition to Tudor scholarship'. Conor's second book Queenship in England (2017) was also published by MadeGlobal and provides an in-depth analysis of fourteenth- and fifteenth-century queenship. He runs an active Facebook page at www.facebook.com/ConorByrneHistorian.