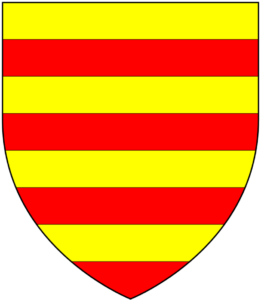 On this day in Tudor history, 26th January 1528, in the reign of King Henry VIII, courtier and diplomat Sir Francis Poyntz died in London. He died of the plague, or, as some believe, sweating sickness.
Poyntz, who was about 31 at his death, was the third son of courtier, Sir Robert Poyntz, of Iron Acton in Gloucestershire, and his wife, Margaret, an illegitimate daughter of Anthony Woodville, 2nd Earl Rivers. Francis was made an Esquire of the Body to Henry VIII in 1516, and then a Carver in 1521.
Poyntz carried out a diplomatic mission in 1527, when Henry VIII sent him to the Holy Roman Emperor, Charles V, to help negotiate peace between Charles and Francis I of France.
Francis was survived by his widow, Joan, but no children.
Poyntz wrote, one work. He wrote it at the behest of his brother, Anthony, and it was called "The Table of Cebes the Philosopher, Translated out of Latine into Englishe by Sir Francis Poyngs".