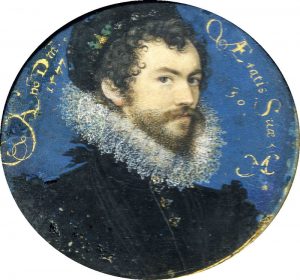 On this day in history, 7th January 1619, the famous Elizabethan and Jacobean goldsmith and miniaturist Nicholas Hilliard was laid to rest at the parish church of St Martin-in-the-Fields in London.
Hilliard's exact date of death is not known but he was around 72 years of age when he died.
Hilliard, a Devonshire man, is known for his beautiful portrait miniatures of the English court in the reigns of Elizabeth I and James I.
His Pelican portrait and Phoenix portrait of Elizabeth I can be seen below.
I'd highly recommend Dr Elizabeth Goldring's book "Nicholas Hilliard: Life of an Artist".