William was a very popular name in the Tudor period, so I thought I'd test your knowledge of Tudor Williams in this Sunday's puzzle, a crossword puzzle.
As always, these are all people who have been mentioned on the Tudor Society.
Good luck!
Simply click on the link or image below to open and print out.
Tudor Williams crossword puzzle - click here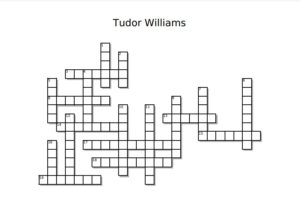 As it's Valentine's Day today, you might want to do a Valentine Quiz - click here.