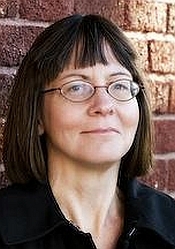 Just a reminder that Susan Higginbotham's live chat is taking place on the Tudor Society chatroom this Friday (28th August) at 9pm US Eastern time.
Click here to find out what time that is in your time zone, but it works out as 6pm Los Angeles time, 2am on Saturday UK time, 3am on Saturday Central European time, and 11am on Saturday Sydney time.
If you haven't had chance to watch Susan's expert talk on John Dudley then click here to watch that now. Susan has also written books on the Woodville family and Margaret Pole, as well as historical fiction, so feel free to 'grill' her (gently, of course!) on those topics too.
Can't remember where the chatroom is? Just click here!