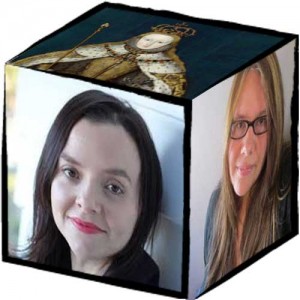 Historian Gareth Russell is the editor of our monthly Tudor Life magazine and he's been working hard on scheduling expert articles and also expert talks for the next few months. We are thrilled to bits that so many historians and authors want to be involved in the Tudor Society by offering their knowledge and expertise to our members - a big thank you to them and to all our members too for your continued support.
Contributors to Tudor Life magazine in the coming months include:
Our regular contributors: editor and historian Gareth Russell, art historian and author Melanie V. Taylor, author Beth von Staats, author and anthropologist Kyra Cornelius Kramer, author and book reviewer Charlie Fenton, Tudor music expert Jane Moulder, history blogger Olga Hughes, and author Claire Ridgway.
Rebecca Lenaghan, history graduate with expertise in 20th century representations of Tudor personalities.
Conor Byrne, author of Katherine Howard: A New History
Toni Mount, Medieval and Tudor historian and author of Everyday Life in Medieval London, The Medieval Housewife, Richard III: King of Controversy, and Dragon's Blood & Willow Bark: The Mysteries of Medieval Medicine.
Natalie Grueninger, co-author of In the Footsteps of Anne Boleyn
Amy Licence, historian and author of The Six Wives and Many Mistress of Henry VIII, In Bed with the Tudors, Elizabeth of York and the forthcoming Edward IV and Elizabeth Woodville.
Stephanie Mann, author of Supremacy and Survival: How Catholics endured the English Reformation
Dominic Pearce, author of the forthcoming Henrietta Maria
Andrew Crossley, photographer
Ruth Cowden, researcher in Reformation attitudes to spirits and demonology
Lauren Browne, researcher in late medieval queenship, who has just completed a paper on Elizabeth of York.
Kathryn Warner, author of Edward II: The Unconventional King
Timothy J. Moots, researcher with the Department of War Studies at King's College, London
Kate Maltby, a writer and academic, completing her PhD in the intellectual life of Elizabeth I. Her articles have appeared in the Guardian, the Daily Telegraph, and the Spectator.
Twigs Way, professional garden historian, author, freelance lecturer and researcher.
Robin Maxwell, author of The Secret Diary of Anne Boleyn, Mademoiselle Boleyn, To the Tower Born, Signora da Vinci, and many other historical novels. Robin will be sharing a brand new piece of fiction with us!
Roland Hui, art historian.
Richard Rex, historian and author of Henry VIII and the English Reformation, Elizabeth I: Fortune's Bastard?, and Tudors: The Illustrated History
Upcoming magazine themes include:
Movies and fiction
The Reformation
Death
Winter
Elizabeth I
Sex and Love
War
Comebacks
Merry-making
Fiction
The reign of Edward VI
The Early Tudors
I know how much many of you enjoy our monthly expert talks followed by live-chats. Expert speakers for the next few months include:
Gareth Russell - The Tudor-Stuart handover of power
Susan Fern - Bosworth's Lost Commander and the man who killed Richard III: Rhys ap Thomas
Jane Moulder - Tudor music
Melanie V. Taylor - Art historian and author
Kyra Kramer - Henry VIII's health
Robin Maxwell - Robert Dudley and Elizabeth I
Claire Ridgway - Catherine Howard
and there are many others to be confirmed
And there will of course be the weekly Claire Chats videos (please let Claire know if there's a specific topic you'd like her to cover), weekly quizzes and regular articles too. The Tudor Society is a busy and growing site, so do log-in regularly to check out all the recent content.
Don't forgeth the archives. All Tudor Society members have full access to our archives so make sure you have a good browse. As I write this, there are 12 magazines, 52 quizzes, 52 weekly chats and 14 monthly expert chats as well as many other videos and audios, plus articles and primary sources - enjoy!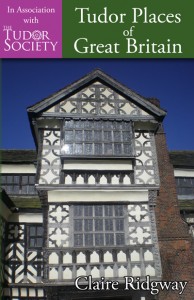 Do remember that anyone who is an active member on 1st October 2015 will be sent two gifts free of charge, it's just our little way of saying "thank you":
An ebook copy of Tudor Places of Great Britain - Compiled by Claire Ridgway and published by MadeGlobal Publishing in association with the Tudor Society.
A copy of our 2016 Tudor calendar - 12 Tudor-themed photographs to hang on your wall and enjoy throughout the year.
Phew! We have so much planned and I do hope you'll stick with us for this fun ride through Wars of the Roses and Tudor history, I'm loving it!
Subscriptions to the Tudor Society are automatically renewed via Paypal through the agreement you set up when you joined, which means you never miss a day of content. If you need to change your subscription, e.g. from monthly to six monthly, then simply log-in and click here.
Thank you once again for being a Tudor Society member!