Sir Henry Norris was born sometime in the late 1490s and was the son of Richard Norris and grandson of Sir William Norris of Yattendon and his wife, Jane de Vere, daughter of John de Vere, 12th Earl of Oxford. Norris's family had a long history of serving the monarch – his great-grandfather, Sir John Norris, had been Keeper of the Great Wardrobe to Henry VI and his grandfather, Sir William Norris, had been Knight of the Body to Edward IV. Sir William Norris had been attainted after being involved in the Duke of Buckingham's rebellion against Richard III and had been forced to flee to Brittany, where he joined the forces of Henry Tudor and may even have fought at the Battle of Bosworth. Sir William had a command in June 1487 at Stoke and went on to become the Lieutenant of Windsor Castle.
Sometime prior to 1526, Sir Henry Norris married Mary Fiennes, daughter of Thomas Fiennes, eighth Baron Dacre. The couple had three children. Mary, their daughter, grew up to marry Sir George Carew, Captain of the Mary Rose which sank in 1545 along with its captain and many of its crew. Henry was born around 1525 and educated in a reformist manner alongside Mary Boleyn's son Henry Carey. Edward did not survive infancy, dying sometime around 1529. Norris was left a widower in circa 1530.
Sir Henry Norris received his first royal grant as a young man in 1515 and by 1517 we know that he was serving in the King's Privy Chamber. By 1518, he had obviously proved himself enough to be handling money for the King and he was probably made a Gentleman of the Privy Chamber in September 1518. Just a few months later, in January 1519, there is record of Norris receiving a annuity of 50 marks. This shows the high regard that the King must have had for him. Norris was definitely on the rise and a royal favourite.
Norris' popularity and his loyalty to the King meant that he survived as Gentleman of the Privy Chamber when Cardinal Wolsey "weeded out" some of Henry's men in May 1519. We know that he attended the Field of the Cloth of Gold in 1520. Like the King, Norris was a sportsman, excelling at jousting, and was an attractive and popular courtier.
Sometime before 1529, Norris became Groom of the Stool, the man whose job was to "preside over the office of royal excretion". In other words, wiping the royal bottom! Although this sounds an appalling job, it was a position of high esteem and it did make Norris and the King very close friends. It was also a position of influence, in that the Groom of the Stool was often approached by petitioners who wanted him to influence the King on their behalf. Sir Henry Norris was one of the King's closest companions and he controlled access to the King's private chambers, and the King himself.
Sir Henry Norris also held the position of Keeper of the Privy Purse. This involved him looking after gifts that the King had been given, such as jewellery. Norris's high favour was also shown by the fact that he was appointed keeper of the manor of Placentia (Greenwich) and also of East Greenwich Park and Tower. When Sir William Compton died in 1528, Sir Henry Norris took his place as royal favourite. A popular and trustworthy man, he deserved this position. The King obviously trusted Norris because he gave him very important, and rather "delicate" jobs. For example, it was Norris who carried the King's secret letters and messages to Wolsey after the Cardinal's fall from Grace. The fact that Wolsey rewarded him with a precious cross containing a piece of the true cross of Christ, and a cross that Wolsey always wore next to his skin, shows that Norris must have treated the Cardinal with much respect, courtesy and kindness.
Other posts that Sir Henry Norris held include Chamberlain of North Wales (appointed in 1531), Master of the Hart Hounds and of the Hawks, Black Rod in the Parliament House, Graver of the Tower of London, Weigher of the Goods at the port of Southampton, Collector of Subsidy in the City of London, High Steward of the University of Oxford and steward or keeper of various parks, manors and castles. These positions, offices and lands meant that Norris was "wealthier than many leading nobles". Eric Ives writes of how Norris' annuities from the Crown added up to £542, his fees of offices to £328 12s. 3d. And earnings from farms and grants to £370 10s. This made a total of £1241 2s. 3d. which was then boosted to £1327 15s. 7d. from private sources!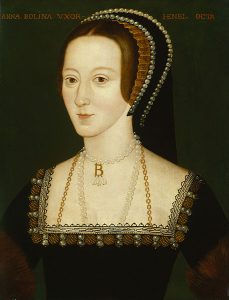 It is thought that Norris had been a member of the Boleyn faction since at least 1530, around the time that he was widowed. He had much in common with Anne Boleyn and her circle, being of a reformist persuasion. His servant George Constantine was described as "an active instrument in the hands of the early promoters of the Reformation" and in 1530 was actually apprehended for heresy by Sir Thomas More because of his "connection with Tindall, Joye, and other reformers, in translating and printing the New Testament abroad." When Constantine was questioned by More regarding the smuggling of heretical books and where funding for the operation was coming from, Constantine replied that the Bishop of London was their best supporter, "having expended large sums of money in the purchase of their Testaments, for the purpose of burning them"! The amused More ordered Constantine to be put in the stocks, rather than burned, but Constantine managed to escape the stocks and fled abroad. It was Sir Henry Norris who brought him back to the English court, along with a copy of Miles Coverdale's English Bible for Anne Boleyn.
Norris's favour with both the King and Anne Boleyn led to him accompanying them to inspect York Place, after it was surrendered to the Crown by Cardinal Wolsey. He accompanied them to Calais in autumn 1532 and was probably one of the witnesses at their secret marriage in January 1533. Eric Ives points out that Norris' son was educated by the French reformist scholar Nicholas Bourbon in the company of Anne Boleyn's nephew and ward Henry Carey. This fact shows that Norris shared the Queen's reformist sympathies and that he was close to the Queen.
It was in the 1530s that Norris started courting 'Mistress Shelton'. Margaret Shelton was the daughter of Sir Thomas Boleyn's sister, Anne, and of her husband Sir John Shelton. This courtship came to nothing. Anne teased Norris about his lack of commitment to Margaret. She also reprimanded Sir Francis Weston for his interest in Margaret. Both these conversations were subsequently used against Anne in Cromwell's plot to oust the Queen and her circle.
Notes and Sources
Taken from The Fall of Anne Boleyn: A Countdown by Claire Ridgway.
Ives, Eric. "Henry Norris". Oxford Dictionary of National Biography. Oxford University Press, 2004.
Wilkinson, Josephine (2009) The Early Loves of Anne Boleyn, Amberley Publishing.
Boehrer, Bruce (2005) "The Privy and Its Double: Scatology and Satire in Shakespeare's Theatre", in A
Companion to Shakespeare's Works: Poems, Problem Comedies, Late Plays. Vol. IV. Wiley-Blackwell.
Constantine, George (1831) Archaeologia, or, Miscellaneous Tracts Relating to Antiquity, Vol. 23. ed. T
Amyot, The Society.
Hall, Edward (1809) Hall's Chronicle, London: J Johnson.