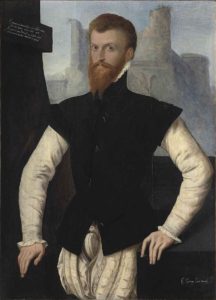 On this day in Tudor history, 3rd September 1553, in the reign of Queen Mary I, Edward Courtenay was created Earl of Devon.
Courtenay, who was the second and only surviving son of Henry Courtenay, Marquess of Exeter, and his second wife, Gertrude (née Blount), had been imprisoned in 1538, at the age of twelve, due to his family's links with the Poles and Nevilles, but he was released shortly after the accession of Mary I.
Click here to read more about Edward Courtenay.
Also on this day in Tudor history...
Image: Portrait of Edward Courtenay, Earl of Devon, by an unknown English artist.