We've been sent this wonderful article by Tony Morgan, author of "True Tales of Tudor York" and it's all about Tudor poor laws and how this ever-present problem was dealt with... over to you, Tony.
---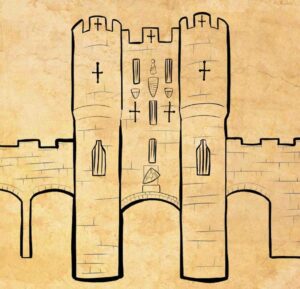 Support for the needy in Tudor England was based upon a carrot-and-stick approach. Specific policies were designed to provide relief for the poor, while others were designed to penalise.
At the beginning of the time of the Tudors, the Church played a major role in supporting poor people in the city of York. Following the dissolution of the monasteries under Henry VIII in the 1530s, this became much more difficult. Religious houses such as St Mary's Abbey and St Leonard's Hospital, which had provided aid for the destitute, old and infirm, were closed down and their assets transferred to the crown.
Some of the most important Tudor Poor Laws were enacted during the reign of Elizabeth I. In 1572, the Act for the Punishment of Vagabonds and the Relief of the Poor and Impotent categorised the poor into those who deserved support and those who should be punished. The latter included a long list of people who could be classified as "rogues, vagabonds or sturdy beggars" and, as such, were deemed to be eligible for punishment.
The full list included fraudsters and tricksters, travelling entertainers, released felons, unlicensed legal professionals, university students and anyone who was unemployed and refused to work for "reasonable wages". Of course, what might be considered to be reasonable would be very subjective.
In terms of the carrot, the act transferred civil responsibility for the poor from the Church to the local authorities. "Aged, impotent and poor people" were to be provided "convenient habitations and abiding places throughout the realm to settle themselves upon, to the end that they nor any of them should beg or wander about".
"Mayors, sheriffs, bailiffs and other officers" in York and elsewhere in the country were instructed to "make diligent search and inquiry" to identify deserving paupers within each of their parishes. All "aged, impotent and poor people" identified were then to be logged in a new local register, and a tax created and administered at a local level to raise funds to support them. Anyone so identified who refused to be supported in this manner could be considered and punished as a "rogue or vagabond".
The 1576 Act for the Setting of the Poor to Work and for the Avoiding of Idleness included a focus on providing work for the able-bodied poor. Each local authority was instructed to create a "stock of wool, hemp, flax, iron or other stuff" to be distributed amongst the poor for them to work on. Finished goods were then sold off and the revenue generated was used to fund more supplies.
In this regard, York was ahead of its time. Weaving houses for the poor had already been created in St Anthony's Hall in 1567 and at St George's Chapel in 1569 where "the city wool is, then and there to be proved by the aldermen." In 1574, the Corporation went a step further by creating dedicated space in each of St Thomas's, the Merchants' Hall and St Anthony's. Each of these locations was put to good use, placing a roof over the heads of fifty "impotent, poor and lame" people in York and giving them the ability to work. A steady supply of hemp and linen was also provided by the city's authorities.
The stick in the 1576 act was that any persons who refused to work, or be supported as described above, could be committed to a "house of correction". Once there, they would be forced to carry out manual labour as directed by the local authority. As instructed in the 1576 act, the Corporation of York opened houses of correction for those who refused to work. The first of these was in St George's Chapel.
So many people in York fell into this category that St George's quickly became full and extra capacity had to be laid on to house them. An additional house of correction was soon created at Fishergate Bar in 1584, before being replaced in 1586 by the lower floor of St Anthony's. Remarkably, this part of St Anthony's Hall continued to be used as a house of correction in York until well into the nineteenth century.
The treatment of the poor in Tudor York classified as "rogues, vagabonds or sturdy beggars" often depended upon where they came from. In 1577, twenty-one paupers in York were identified as being from outside the city. Along with their families, they were expelled and told to return to their place of birth as far away as Norwich.
Margaret Sheles, "a notorious vagabond", was also identified as being from elsewhere. Having "loitered within and about the city of York" for around a decade, the poor woman was whipped, burned through the ear and sent away multiple times. Probably due to desperation, she kept on returning.
In contrast, near the end of Queen Elizabeth's reign, a local widow called Atkinson was found homeless in York with "diverse small children". Following a brief investigation, the Corporation of York recognised the family were in such dire straits that they would be "starving this next winter". The parish wardens were instructed to find a home for the widow and her children. However, the problem of poverty continued to blight many people in York until the final days of the Tudor dynasty and well beyond.
---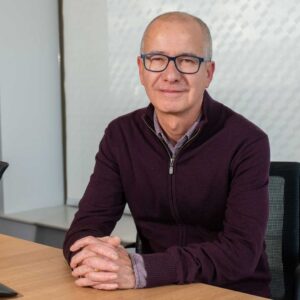 Tony Morgan is an Associate Professor at the University of Leeds and author of non-fiction history books and novels.
You can read more about the treatment of the poor and poverty in York in Tony's new book True Tales of Tudor York, available in paperback and Kindle formats. The book examines life in York from just before the coronation of Henry VII in 1485 to slightly after the death of Elizabeth I in 1603. Topics include royal visits, rebellions, religious unrest, plagues, earthquakes, flooding, the rich and the poor and ordinary life.
All profits from Tony's books and history talks are donated to St Leonard's Hospice in York, raising thousands of pounds. The hospice is named after the original St Leonard's Hospital in York which was forcibly closed during the reign of Henry VIII. If you've been to York, you'll recognise many of the streets and buildings mentioned in the book as they exist today. If you haven't, perhaps the book will inspire you to pay a visit to this fascinating history-filled place.