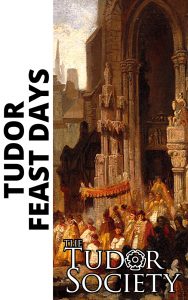 The eighth book in our exclusive Tudor Society e-book series is now available and this one takes you through the calendar year one feast day at a time. Learn about how the religious calendar affected the daily lives of the Tudors in our Feast Days e-book.
Kindle Version: Download File
Other E-readers: Download File
PDF FILE: Download File
This is the latest e-book in our collection. At the moment, we have seven others, one on each Tudor monarch and one on The Spanish Armada of 1588. Click here to find out more and to download our other books.