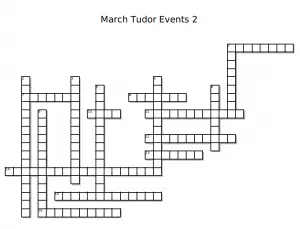 March is a very busy month for "on this day in history" Tudor events, but how much do you know about the births, deaths, marriages, treaties etc. that took place in this month?
Test yourself with this fun crossword and remember, all the answers can be found on this site somewhere!
You can either click on the link below or on the crossword image to print out the crossword.