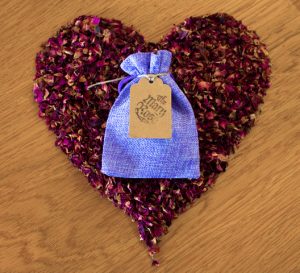 The Mary Rose Museum has just let me know about the half-term activities its running at its museum in Portsmouth from 16-24 February 2019.
Here are the details:
Location: The Mary Rose Museum, Portsmouth, UK
Dates: 16th – 24th February 2019
Time: 11:30-15:30
£2 to take part in Tudors in Love
Details from the press release:
The Mary Rose is delighted to announce its exciting half-term activity, King Henry's Tudor Court: Tudors in Love, which will take place at the Museum from 16-24 February following Valentine's Day. You will find out how King Henry's courtiers captured hearts and put their well-established Tudor craft skills into practice.
Visitors will have the opportunity to meet King Henry himself and take part in fun activities including beautiful calligraphy sessions and crafting fragrant gifts whilst dressing up as a Tudor courtier. You will create your own Valentine's cards using feather quill pens and ink, then decorate them with ink stamps and pencils. Using dried lavender and rose petals visitors can also make a small scented pomander bag to give to friends or sweethearts!
Museum Front of House Manager Josephine Payter-Harris says: "There is family fun in abundance and our team of staff and volunteers are waiting to help visitors make incredible memories at the museum. Your ticket also lasts for 12 months so visitors can enjoy the museum for a whole year."
The oldest surviving Valentine letter, from Margery Brews to her "right welbelouyd Voluntyn" John Paston in Norfolk, was sent in February 1477. There was clearly no online dating or texting in Tudor times and the decorative Valentine's Day cards we know today weren't invented until the Victorian era so Tudor men and women nurtured long-distance relationships with love letters.
Once a Tudor sweetheart had composed their poetic love letter with a feather quill on treated paper or vellum parchment, they could dry the ink quickly by dusting it with ashes from the chimney. They would then fold the letter, tie it up with strips of paper, and seal it with wax. Henry VIII wrote Anne Boleyn a collection of love letters like this which survive to this day.
We also know that the Tudors celebrated St Valentine's Day as it is mentioned in several surviving letters. Valentines were chosen by lot among a group of friends, who would then buy a gift. Popular 16th century presents were lengths of cloth or small trinkets.
As well as the special activities, visitors over the half term period can enjoy all the Mary Rose offers as home to the largest and most important collection of Tudor artefacts anywhere in the world. There is a small fee of £2 for children to take part in the craft activities.
For further details, please visit https://maryrose.org/ before your visit.