Just a reminder that Karen Bowman, this month's expert speaker, will be joining us for a live chat later today.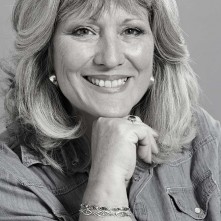 The live chat starts at 9pm UK Time (4pm Eastern time/1pm Pacific time/10pm Central European Time) in the chatroom here on the Tudor Society. You've still got time to listen to Karen's wonderful talk "Bonaire and Buxom in Bed and at Board" before the chat, simply go to https://www.tudorsociety.com/karen-bowman-talk-bonaire-and-buxom-in-bed-and-at-board/
As usual, we'll be giving away a copy of each of Karen's books to one lucky person who is on the live chat, so don't miss it! See you in the chatroom later!
For those who can't make it, we will publish a transcript of the chat so that you can read the questions and answers.