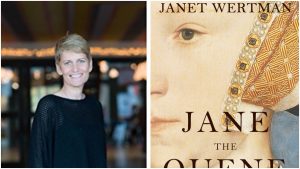 Just a reminder that Janet Wertman, author of Jane the Quene joins us on the Tudor Society chatroom tomorrow night to answer your questions on her research into Jane's life, her book or anything Jane Seymour related. Or perhaps you'd like to ask her about writing historical fiction. Do join us!
Tudor Society members can click here to find out all the details of the chat and click here to listen to Janet's expert talk.
The Tudor Society has an expert speaker each month, followed by a live chat on the chatroom with that expert. Find out more about the Tudor Society at www.tudorsociety.com/.