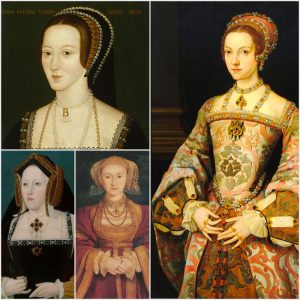 Henry VIII's six wives are as popular as ever. In the 2016 History Hot 100 recently compiled by BBC History Magazine, no less than four of the notorious Tudor king's consorts featured. Perhaps, unsurprisingly, wife number two Anne Boleyn finished highest, at number 4. Katherine Parr came in at number 31, Katherine of Aragon at 36, and Anne of Cleves at 38.
Tudormania, as coined by a Guardian article, is pervasive. The general public and historians alike cannot get enough of the Tudors. But our obsession with this colourful dynasty, by and large, centres on a handful of characters that dominate films, novels and articles. This confinement of our focus is starkly revealed in the Hot 100: the top Tudor figures are, unsurprisingly, Elizabeth I, Henry VIII, Anne Boleyn and Thomas Cromwell.
More recently, both novelists and historians have attempted to redress the balance. Before the publication of Wolf Hall and Bring Up the Bodies, Thomas Cromwell was hardly a central figure in Tudormania, outside of a caricatured depiction or two in films such as Anne of the Thousand Days and The Six Wives of Henry VIII. Undoubtedly, Cromwell was a controversial figure in the realm of academia: debates ushered in by the theories of Geoffrey Elton demonstrate that. Nowadays, Cromwell is more popular than ever before, both academically and popularly, as a host of biographies demonstrates. Historians have also reevaluated the reigns of the lesser known Tudors, principally Henry VII and Mary I (this year marks the 500th anniversary of the first Tudor queen's birth, which is marked by the upcoming publication of a set of essays debating every aspect of Mary's life and queenship). Perhaps influenced by Henry Cavill's sexy performance in television series The Tudors, greater attention than hitherto has been paid to Charles Brandon, Duke of Suffolk. New biographies have also been written about previously unknown or neglected individuals such as Katherine Carey, Thomas Cranmer, John Dudley and Lady Margaret Douglas, all of whom were highly influential and controversial in their own time. In the realm of fiction, novelists have imagined the lives and stories of characters including Arabella Stuart, Katherine and Mary Grey, and Katherine Willoughby.
By and large, however, we remain most interested in a select group of Tudors. We eagerly devour new research into the life of Anne Boleyn, whether it concerns her fall, her religious beliefs, or even her appearance (as the controversy over her portraiture earlier this year demonstrates). We debate furiously whether Elizabeth I truly was the Virgin Queen; we undertake research into Henry VIII's medical history in a bid to determine the cause of his tyranny; we question how far Thomas Cromwell was responsible for the break with Rome, the dissolution of the monasteries and the fall of Anne Boleyn; and we argue over whether Mary Queen of Scots was a capable and politically active ruler limited by contemporary views of gender, or whether she was foolish and inept.
In this context, it is unsurprising that four of Henry's six wives feature in the Hot 100 and their identities are unsurprising. The public continues to be obsessed with Anne Boleyn; biographies and novels are published about her every year and every aspect of her life and character is furiously debated. Katherine Parr, who comes in second, has enjoyed a resurgence of interest in her life as new research has demonstrated her formidable scholarly endeavours and her influence on her stepdaughter Elizabeth's model of queenship; Katherine's turbulent romantic life and tragic fate also account for continuing fascination with her. Katherine of Aragon, Henry VIII's first and some would say true wife, was immensely popular with her subjects during her lifetime and continues to be revered and admired today; some even believe that she should be made a saint. Lastly, Anne of Cleves is perhaps the only real surprise, but Anne's continuing popularity may lie in part in Joss Stone's sensitive depiction in The Tudors.
The two wives who were left out of the Hot 100 are Jane Seymour and Katherine Howard. This is not especially surprising given that they are the two least known of the wives. But their exclusion from the list does not mean that they are uninteresting or that they did not matter. Jane seems to have been ruthless in pursuit of her ambition and was cool, pragmatic and calculating. Ultimately, in providing Henry with his only surviving son, she ensured his undying love for her. In her own lifetime, she exerted very little political influence and was a cipher at court, 'tamed' by her mercurial and increasingly tyrannical husband. Following on the heels of the mesmerising Anne, arguably any woman would pale by significance. Jane's unexpected death and her son's demise at the age of only fifteen means that any true sense of her personality, beliefs and motives was unable to emerge. The future lay with Elizabeth, son of Jane's great rival; at the time of her accession, Edward VI belonged to the past and so, by extension, did his mother.
Katherine Howard's life and fate were every bit as dramatic, cataclysmic and brutal as that of her cousin Anne Boleyn. However, Katherine does not seem to have been as educated or refined as her celebrated cousin; moreover, she did not produce a child that one day ruled England. Her shameful death while still a teenager did not cause shock waves in the manner that Anne's did. While Elizabeth I never publicly rehabilitated her mother, writers and scholars were inspired by the triumphs of their Queen to document the life of her mother, in which they usually presented her as a saintly figure wrongly cut down before her time. Katherine, who bore no children, could not be rehabilitated in a similar manner. Publicly branded a harlot in her own time, history was content to forget about her, and it is as a harlot that she tends to be remembered even today.
Will the History Hot 100 look any different next year? Substantially, probably not. Tudormania shows no signs of abating and it is Anne Boleyn, Thomas Cromwell, Henry VIII, Elizabeth I and Mary Queen of Scots that the general public wants to read about and watch on TV. These are also the figures who are surrounded by historical controversies that are debated by modern academics in journals and theses. Because their lives were so shadowy and their achievements, their fame, so brief, figures such as Jane Seymour, Edward VI, Katherine Howard and John Dudley do not inspire the same interest in the general public or academics.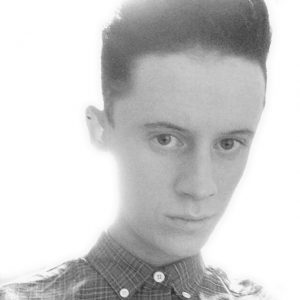 Conor Byrne, author of Katherine Howard: A New History, is a graduate of history, having studied at the University of Exeter.
Conor has been fascinated by the Tudors, medieval and early modern history from the age of eleven, particularly the lives of European kings and queens. His research into Katherine Howard, fifth consort of Henry VIII of England, began in 2011-12, and his first extended essay on her, related to the subject of her downfall in 1541-2, was written for an Oxford University competition. Since then Conor has embarked on a full-length study of queen Katharine's career, encompassing original research and drawing on extended reading into sixteenth-century gender, sexuality and honour. Some of the conclusions reached are controversial and likely to spark considerable debate, but Conor hopes for a thorough reassessment of Katherine Howard's life. Conor has just completed the draft manuscript for a new book, Queenship in England: 1308-1485.