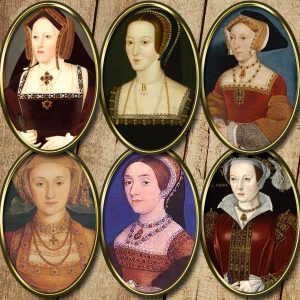 To commemorate the death of Jane Seymour, third wife of Henry VIII, MedievalCourses.com are offering everyone the chance to listen to module 3 of their new seven-unit course, "The Six Wives of Henry VIII: Monarchy and Matrimony in Tudor England" for free just for today.
It's just over 26 minutes long and is written and narrated by historian Gareth Russell, author of A History of the English Monarchy: From Boadicea to Elizabeth I and the forthcoming Young and Damned and Fair: The Life and Tragedy of Catherine Howard at the Court of Henry VIII.
Click here to head over to the course website to enjoy this module. I hope you enjoy it and it would be wonderful to hear what you think about it and what you think about Jane Seymour too.