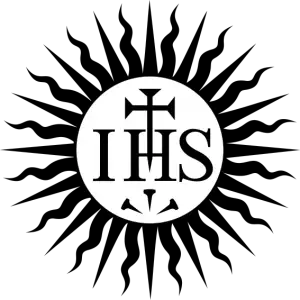 On this day in history, 19th July 1573, Blessed Thomas Woodhouse, former rector of a parish in Lincolnshire and private tutor, was hanged, drawn and quartered at Tyburn.
Woodhouse was apprehended on 14th May 1561 and taken to the Fleet Prison. He was received into the Society of Jesus, the Roman Catholic order of religious men founded by St. Ignatius of Loyola and known as Jesuits, while he was in prison.
On 19th November 1572, his twelfth year of imprisonment, Woodhouse wrote a letter to William Cecil, Lord Burghley, a letter which is said to have led to his martyrdom. Here is the text of the letter:
"JESUS.
Your lordship will peradventure marvel at my boldness that dare presume to interpell your wisdom, being occupied about so great and weighty affairs touching the state of the whole realm. Howbeit I have conceived that opinion of your Lordship's humanity, that ye will not condemn any man's good-will, how simple or mean soever he be; which maketh me bold at this present to communicate my poor advice, what is very requisite and best for your Lordship to do in so great and ponderous affairs.
Forasmuch therefore as our Lord and God, Jesus Christ, hath given supreme authority unto His blessed Apostle St. Peter, and in him to his successors the Bishops of Rome, to feed, rule and govern His sheep, that is to say all Christians, at such time as He said unto the same His Apostle thrice, 'Feed My lambs, feed My sheep,' my poor advice is that ye humbly and unfeignedly even from the very bottom of your heart, acknowledge and confess your great iniquity and offence against Almighty God, especially in disobeying that supreme authority and power of the See Apostolic, so ordained and established by the King of kings and Lord of lords, Jesus Christ; and that in all dutiful manner and apparent fruits of penance ye seek to be reconciled unto that your supreme prince and pastor here in earth, appointed and assigned unto you by your Lord God and Redeemer, Jesus Christ. Likewise that ye earnestly persuade the Lady Elizabeth, who for her own great disobedience is most justly deposed, to submit herself unto her spiritual prince and father, the Pope's Holiness, and with all humility to reconcile herself unto him, that she may be the child of salvation. Now your Lordship hath heard my poor advice, which if your wisdom shall not disdain to follow, I hope it shall turn through the mercy of God to the preservation of our dear country, and to a most flourishing and happy state in the Christian Commonwealth, and shall also redound unto your eternal salvation, honour and glory. But if, which God forbid, ye shall contemn or neglect the same, I fear it will be to the great desolation and ruin of our beloved country and people, and to the utter subversion and perishing of you and yours for ever in hell; where is the gnawing worm, where is the unquenchable fire, where is weeping and gnashing of teeth. Dixi.
My lord, for this my poor advice I require no other thing of your Lordship but that ye will not molest by any means this bearer, who is wholly ignorant of the contents and a hot Protestant; nor yet the guardian, nor yet the gaolers, who are likewise ignorant of my doings; for they lock me up more closely than I think your honour would they should, and suppose I have neither pen, nor ink, nor messenger.
Your honour's humble and daily beadsman,
THOMAS WOODDUS."
You can see that Woodhouse does not refer to Elizabeth I as queen, but as "the Lady Elizabeth". He was called to an interview with Lord Burghley where again he refused to acknowledge Elizabeth as queen, calling Burghley "Mr Cecil" and when Burghley asked him why he did not call him by his title of Treasurer or Lord Burghley Woodhouse said that it was because "she that gave you those names and titles had no authority to do so." Burghley called him a traitor.
Woodhouse was condemned to death for high treason in a trial at London's Guildhall in April 1573.
Woodhouse was the first priest to be executed in Elizabeth I's reign. He was beatified in December 1886 by Pope Leo XIII.
In the 1914 book Lives of the English Martyrs, is the following account of Woodhouse's execution, although he dates it to 13th June 1573:
"He was drawn in the usual way to the place of execution. Hearing him pray in Latin, some of the crowd wanted him to pray in English so that all might join with him. He answered that with the Catholics he would willingly, but as for the others he would neither pray with them nor have them pray with him or for him; though he would willingly pray for them. The Sheriff was impatient at what he called his obstinacy, and cried out, "Away with him, executioner, strip him of his garments, put the rope about his neck and do it quickly." Then he called to the martyr to ask pardon of God, the Queen, and the country, but Blessed Thomas answered, "Nay, I on the part of God, demand of you and of the Queen, that ye ask pardon of God and of holy Mother Church, because contrary to the truth ye have resisted Christ the Lord, and the Pope, His Vicar upon earth." These bold words drew shouts from the ever-fickle crowd of "Hang him, hang him, this man is worse than Storey." He was cut down alive, so that "he went between two from the gallows to the fire, near which he was spoiled, and came perfectly to himself before the hangman began to bowel him; inasmuch as some have said he spoke when the hangman had his hand in his body seeking for his heart to pull it out."
Sources and further reading