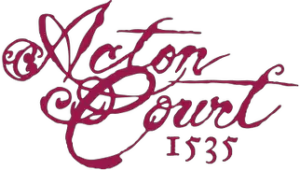 As one of the less-visited places for Tudor fans, Acton Court is actually stunning and well worth putting on your itinerary.
Acton Court isn't open all year around, but this year it will be open to the public from 31 May to 2 July 2023 and there are self-guided audio tours and even a number of special events happening. For example, from 28 June to 30 June, there will be activities celebrating "British Flower Week" and you'll be glad to know that these are included in the standard entry ticket.
Another notable special event is the "Flowers for a King" event, running on 2 July and 3 July, where you can meet Henry VIII and Anne Boleyn, along with the Tudor Players and The Merchants House Musicians. These days will definitely be popular so book as soon as possible to ensure you get in!
Why is Acton Court special?
Did you know that in 1535, Henry VIII and Anne Boleyn visited Acton Court as part of their progress to the West Country? This is partly why Acton Court exists today as the owner, Nicholas Poyntz, extended and refurbished the buildings to make them fit for a royal visit.
As Acton Court isn't large, the numbers of visitors are limited and it's vital that you book before making your visit:
https://www.eventbrite.co.uk/e/acton-court-tours-of-house-and-grounds-2023-tickets-608784419587