As we've gone into winter here in Europe, I've been bemoaning my dry skin and it inspired me to create this word search puzzle on medieval and Tudor haircare, skincare and cosmetics to test your knowledge.
You'll find some links to talks I've done on the subject to help you out.
Simply click on the image or link below to open and print out the word search puzzle.
Tudor cosmetics, haircare and skincare word search - click here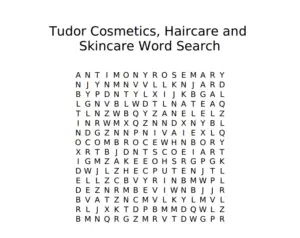 Talks: