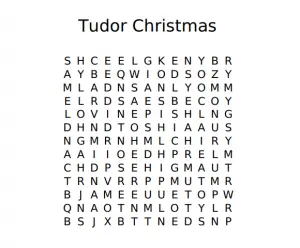 It's Sunday and time for our weekly puzzle!
Today, you can test your knowledge of how Christmas was celebrated in Tudor times with this fun wordsearch.
You can click on the link below or on the image to download it and print it out.
Note: The words can go in any direction!