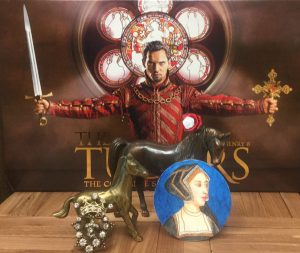 Hi, Tudor fans!
As you know, we here at the Tudor Society have a passion for all things Tudor! And since you're reading this post, I suspect that you do to?!
We'd love you to send us a photo of you with your favourite "Tudor Thing" that you own, whether that's a book, a dress, jewellery, a doll, an item you bought from a Tudor historical site... absolutely anything at all that you love which is Tudor-y. We're putting together an article for a future Tudor Life magazine where we'll be including these photos. This is your chance to show us what you love about the Tudors.
Send your digital photos to [email protected] and we'll put them into a future magazine edition. We're sorry, but we can't pay you for the photos, but we'll send you much thanks and praise!
Thank you so much in advance!
The Tudor Society & Tudor Life team.