We have many historians as members of the Tudor Society, and we thought it would be interesting to ask them what they are researching or working on at the moment, and whether they've come across anything of interest from the Tudor Period.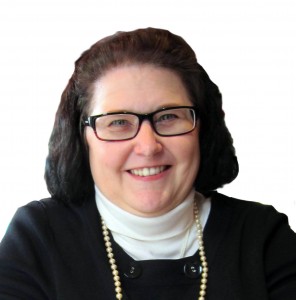 The first to respond was the wonderful Stephanie A. Mann (who was our guest speaker back in April 2016). Here is what she sent us! THANK YOU STEPHANIE!
What are you currently reading?
An author sent me a copy of his book about Shakespeare's The Winter's Tale, A Tale Told Softly: Shakespeare's The Winter's Tale and Hidden Catholic England, asking for my opinion. I'm glad that Robert Morrison does not attempt to prove either that Shakespeare was a Catholic or that he wrote in a secret code for Catholics. From my reading so far, he offers an interpretation of the play that places it in the historical context of the English Reformation, especially during the reign of James I.
I'm still thinking about Gareth Russell's great achievement in Young and Damned and Fair: The Life of Catherine Howard, Fifth Wife of King Henry VIII, and especially some of his comments about Henry VIII's character. His statement that Henry VIII really never did anything simply for the good of his people surprised me, as did Russell's analysis of the king's rather desultory and ineffective building projects. His comment: "Henry VIII was a man who had somehow gone rotten without ever being ripe", stunned me. Those opinions were on my mind when I read Suzannah Lipscomb's The King is Dead: The Last Will and Testament of King Henry VIII. I thought it was a very effective examination of the issues around Henry VIII's will and also of his attempts to exert his will on England beyond the grave.
And what are you researching?
As to research, I am starting to prepare for a couple of presentations at the Summer Symposium of our Catholic diocesan Spiritual Life Center in Wichita, Kansas. The theme of the Symposium is "Conversion and Conscience: Freedom, Will, and Truth in the Human Quest for Meaning". I am scheduled to discuss St. Thomas More (Conscience and Martyrdom) and Blessed John Henry Newman (Conscience and Conversion). My presentations will be historical and biographical, and the St. Thomas More session will benefit from having read Eamon Duffy's Reformation Divided: Catholics, Protestants and the Conversion of England, for which I've had a review accepted in the Saint Austin Review (publication date TBD).
Anything else historical that you're up to?
I keep up with my blog, sometimes referencing the Tudor Society's "This Week in History" posts for inspiration. I subscribe to the BBC Music Magazine, and I am always fascinated by the number of CD releases that have the English Reformation in context and background. This month's issue, for example, reviews the latest CD from Contrapunctus and Owen Rees, Virgin and Child, with works from the Partbooks preserved by John Baldwin of the Chapel Royal. I've ordered it and am looking forward to hearing Marian motets by White, Sheppard, Fayrfax, Tallis, and Taverner throughout the month of May (known as "Mary's Month").
You can read more from Stephanie on her blog Supremacy and Survival