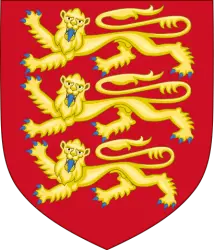 As part of the Hampstead & Highgate Literary Festival, there will be a debate entitled "Plantagenets V. Tudors: Who Were England's Greatest Monarchs?" at 8pm on 15th November 2015 at South Hampstead High School,
3 Maresfield Gardens, London NW3 5SS.
"Henry VIII fascinates us for his greed and his murderous tendencies, his dissolution of the monasteries and his astonishing break from Rome. Elizabeth I is England's Faerie Queene, our Gloriana. But what about the Plantagenets? 400 years before Henry VIII, the first Plantagenet – Henry II – carved an empire out of England and France that made him the most powerful prince in Europe.
He was called a modern-day Alexander the Great. His sons numbered the legendary Richard the Lionheart and the vilified King John. The dynasty he created ruled England until Richard III's defeat at the Battle of Bosworth in 1485 by Henry VIII's father, Henry Tudor. But which dynasty has the claim to be the greater?
Join renowned historians Pamela Hartshorne, Charlotte Bolland, Marc Morris, and Dominic Selwood as they battle it out. Chaired by David Horspool."
Tickets cost £12.50, or £7 for students and under sixteens. You can book at https://www.handhlitfest.com/events/debate-plantagenets-tudors/. You can find out more about the festival and its programme at https://www.handhlitfest.com/.