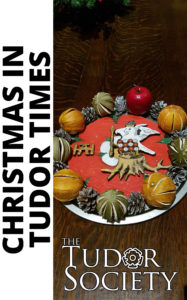 Happy Christmas!
We've just put the latest book in our exclusive members-only ebook series online, "Christmas in Tudor Times" which is available now. This book focuses on the festive period and the medieval and Tudor traditions associated with it. Perhaps you can incorporate some of them into your own celebrations.

Kindle Version: Download File
Other E-readers: Download File
PDF FILE: Download File
The other books are about all of the Tudor monarchs from Henry VII all the way to Elizabeth I, a book on the Spanish Armada and another on feast days in general. Click HERE to see all the other exclusive members-only books here...