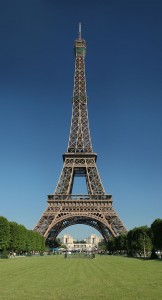 I've mentioned it before but there's no harm in mentioning it again. Tim and I, plus our three children, are meeting up with my George Boleyn co-author Clare Cherry (and her partner) and Melanie Taylor, our Tudor Society art historian, in Paris on Sunday 29th March at the Musée du Luxembourg to see "The Tudors" exhibition. Please do email me at [email protected] if you are going to be in Paris on that date and perhaps you can join us.
The exhibition runs from now until 19th July 2015 and here is the blurb:
"Of all the dynasties that have succeeded one another on the English throne, the Tudors, who reigned between 1485 and 1603, are certainly one of the most popular. Apart from the legend largely inspired by their private lives, the sovereigns left a deep imprint on the history of the kingdom: politically, by giving it a strategic position in Europe; spiritually, by breaking away from the Catholic Church; and culturally, by welcoming the Renaissance. Artists from Italy, Flanders and Germanic countries entered the service of the court to meet the new need for Royal portraits. It was at the confines of all these influences, in a country undergoing great upheavals, that the original forms of the English Renaissance were developed. This exhibition is the first in France on the subject.
This exhibition is organised by the Réunion des musées nationaux in partnership with the National Portrait Gallery, London."