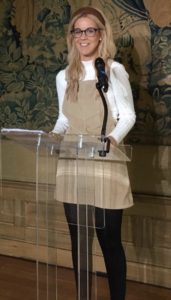 This month we have a fascinating and very under-examined topic of discussion: The Medieval Tournament. Dr Emma Levitt received a PhD from the University of Huddersfield in 2017, working on masculine displays in the medieval tournament and the rise of jousting men at the courts of Edward IV and Henry VIII. Most recently, she published a chapter on Edward IV's tournaments and tiltyard friendships in Loyalty to the Monarchy in Late Medieval and Early Modern Britain, c.1400-1688 (2020) published by Palgrave Macmillan. She has also published articles in BBC History Magazine, History Today and The Ricardian.
Here she shows us some amazing primary sources to unravel the spectacle of the tournament that Henry VIII would have enjoyed.
Emma will be joining us in the Tudor Society chatroom for a live Q&A session on 27th November 2020 and you can click here for details.