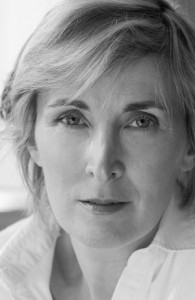 One of my favourite historians, Leanda de Lisle, has just shared details of two talks she's doing, one at Bosworth Battlefield and one in Yorkshire. Here are the details:
Date: August 20, 2017, 01:30PM
Venue: Bosworth Battlefield, Market Bosworth, United Kingdom
Description: I will be giving a talk about the family history of the first Tudor King, Henry VII, his rival Richard III and the mystery of the Princes in the Tower. See http://www.bosworthbattlefield.org.uk/events/leanda-de-lisle-talk-tudor-the-family-story/
Date: September 22, 2017, 06:00PM
Venue: St Mary's Priory, Malton, Yorkshire, United Kingdom
Description: Elizabeth I's rivalry with her Catholic cousin, Mary, Queen of Scots, is well known. But for her first ten years as queen, she feared her Protestant rivals and cousins still more. The story of the Nine Days Queen, Lady Jane Grey, and her forgotten sisters, the true heirs of Queen Elizabeth, reveal a queen very different from the Elizabeth of legend.
"Leanda de Lisle brings the story of nine days' queen, Lady Jane Grey and her forgotten sisters, the rivals of Elizabeth I, to vivid life in her fascinating biography." – Philippa Gregory.
See https://ryedalebookfestival.com/whats-on/leanda-de-lisle/
Leanda is the author of Tudor: The Family Story The Sisters Who Would be Queen and After Elizabeth. She has also contributed to "Tudor Life" magazine.