July is a busy month for Tudor feast days and martyrdoms, but how much can you remember about them?
Test yourself with this fun crossword puzzle. Simply click on the link or image below to open and print out:
July martyrs, saints and feast days crossword puzzle - click here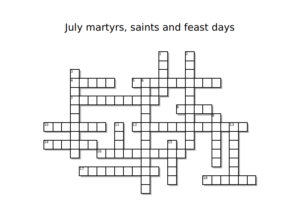 Tip: Our July Feast Days page may come in useful and all of the martyrs' names are on the Tudor Society website somewhere!