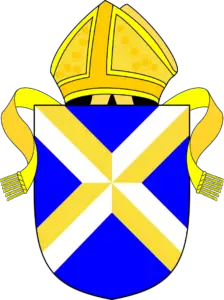 On this day in Tudor history, 3rd January 1541, in the reign of King Henry VIII, John Clerk, Bishop of Bath and Wells, died.
Before becoming Bishop of Bath and Wells, Clerk had served as a chaplain to Cardinal Thomas Wolsey and had been Archdeacon of Colchester, Dean of Windsor and Master of the Rolls.
Clerk had also served as a diplomat to Henry VIII and Cardinal Wolsey. His final embassy was to William, Duke of Cleves, in 1540 to try and obtain an annulment of Henry VIII's marriage to the duke's sister, Anne of Cleves.
Clerk was taken ill at Dunkirk, on his return journey to England, and died in Aldgate, London. He was buried at St Botolph's Church.