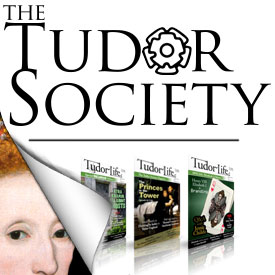 We're pleased to announce the Tudor Society 2 day unlimited pass!
For just $6, you can now try out the Tudor Society for two days. The 2 day unlimited pass gives you full access to the Tudor Society website meaning that you can view the latest content and also the archives, which include Tudor Life magazine, our expert talks, Claire Chats videos, our weekly quizzes, resources and more. It's perfect for those wanting to see what the Tudor Society is all about before joining.
When you do want to join, we offer monthly, six-monthly and annual subscriptions. Find out more on our Homepage or Pricing Page.
Join now and you can view this month's expert talk - The Lost Commander of Bosworth by Susan Fern, author of The Man Who Killed Richard III - and join us for tomorrow's live chat with Susan.