Hi, I'm historian Claire Ridgway.
I'm the bestselling author of nine books on Tudor history, a Fellow of the Royal Historical Society, and the founder of the Tudor Society. I help Tudor history lovers all over the world to uncover the exciting facts behind the fiction and myths, to learn the REAL truth from experts and to connect with like-minded people, all from the comfort of their own homes!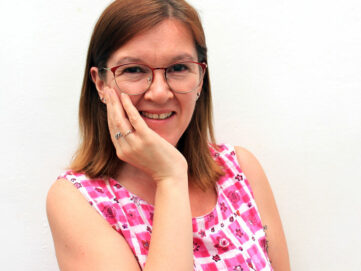 You binge-watched "The Tudors" in a weekend, then you ordered every book you could find on the Tudors, you read Wolf Hall and watched it on TV, you've devoured Philippa Gregory's novels, you've watched Tudor documentaries and series, but you can't figure out what's true and what isn't. You're hungry to know the facts behind the fiction.
I can help.
To get to the facts, the truth, you need to know how to find information you trust and to have access to experts. But there is so much information, and misinformation out there - so many books, videos, documentaries, blogs, talks…. How do you know who's telling the truth? It can make you confused and frustrated because you just don't know which information is credible.
I can definitely help.
I believe that it's important for you to be able to get at the facts, to be able to peel back the layers of centuries of myths and to learn the true history of the fascinating Tudors.
I understand how hard it is when you're just starting out, when you've watched a programme or read a book and you want to know more. When I started researching Anne Boleyn's life back in 2009 from my rural house up a mountain in southern Spain, I realised just how challenging it was to find resources, to figure out which were reputable sources, and to find the tools I needed to learn accurate Tudor history. It was so hard, and took me many months of full-time research and connecting with Tudor historians to gain access to contemporary sources through digital archives, and to learn how to use them. I spent many hours lost in
rabbit holes!
My passion for education and my journey from novice to expert, from beginner blogger to historian and author, led to me creating the Tudor Society which helps you go from being a Tudor history lover to Tudor history buff, someone who can separate fact from fiction - and the facts are always more exciting!
We are now open to the public and are no longer accepting members.
Watch out for new information on the Tudors regularly.
Check out what people have said...