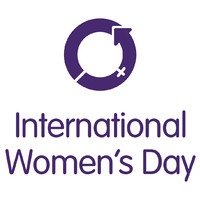 It was my son that reminded me that it's International Women's Day today because where he lives, in Russia, it is a public holiday and a day that celebrates women. I hope he spoils his wife today!
International Women's Day is about celebrating "the social, economic, cultural and political achievement of women" and each year has a different theme. This year's campaign theme is "#BeBoldForChange" and the International Women's Day website explains that "For International Women's Day 2017, we're asking you to #BeBoldForChange. Call on the masses or call on yourself to help forge a better working world - a more inclusive, gender equal world." You can find out more at https://www.internationalwomensday.com/
One way we can #BeBoldFor Change is by celebrating women's achievements and the Tudor Society is proud to feature many women authors and historians. I feel very blessed to work with such wonderful women on a daily basis. Thank you to them for working with us and thank you to the women who follow our work. A very happy Women's Day to them and you!