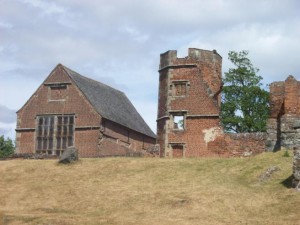 Thank you to Tamise Hills of the Lady Jane Grey Reference Guide for sharing this bit of news on Facebook.
The Loughborough Echo have reported that Bradgate Park, which is the location of the ruins of Lady Jane Grey's family home, is commemorating the short reign of Lady Jane Grey, or Queen Jane, with events including dusk tours, ghost walks, a talk and book signing with Alison Weir and a remembrance service at the Chapel. These events will run from 8-16th July 2017.
See www.loughboroughecho.net/news/local-news/bradgate-park-celebrate-nine-day-12668459 for the full news report.
Photo of Bradgate Park ruins by Tim Ridgway.