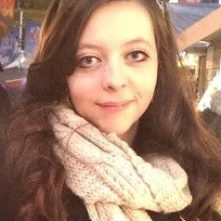 Lauren Browne is currently doing a PhD in medieval and early modern history at Queen's University Belfast. Her PhD thesis focuses on the posthumous representation of several medieval queens-consort and royal concubines.
This is the first in a series of talks she'll be doing over the next year (part 2 in March 2018). These talks follow the theme of "England's Medieval Queens-Consort: Rivals and Mistresses," the focus of this series will be how these women were represented throughout the Tudor period.
Lauren will be exploring a variety of different sources, from chronicles and popular literature, such as chapbooks, ballads, and poems to visual representations on stage. This follows the theme of a previous talk she did, which traced the representations of Eleanor of Aquitaine and Eleanor of Castile, from their deaths to the late Tudor period. Lauren hopes that by exploring how certain Medieval queens-consort and mistresses were represented in the Tudor period, we can begin to understand not only how reputations of royal women were evolving over time, but what literary tropes, themes and legends were popular during this period.
When she began researching for the first chapter of her thesis, she was blown away by how much Tudor history writing has affected how we view the medieval past today. For example, it was in this period where the concept of the 'dark ages' came from! So, this series will be a little different, I'll be discussing medieval figures, but about how they are portrayed in the Tudor period. In order to do this, I'll look at where legends and rumours started, which means that we may have to go back a bit further in time to get a sense what sources our Tudor chroniclers, balladeers, poets and playwrights were using, why they might be using these inspirations, and ultimately, how they may have changed them.
With all of this talk about myths and legends, Lauren thought it would be a good idea to talk about Rosamond Clifford. In her last talk, she briefly mentioned Rosamund in relation to the representation of Eleanor of Aquitaine. Lauren gives a brief summary of the medieval tradition, before diving in with what our Tudor authors had to say about her life, and more importantly, her death."