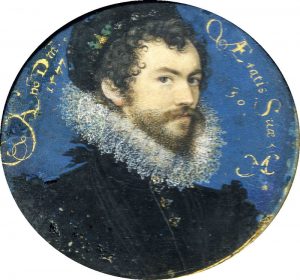 Thank you to Roland Hui for alerting me to this exhibition taking place at the NPG (National Portrait Gallery), London, from 21st February to 19th May 2019.
The NPG website explains:
"Described as 'a thing apart from all other painting or drawing', the portrait miniatures of the Elizabethan and Jacobean periods are some of the greatest works of art to be produced in the British Isles. Hilliard and Oliver were compared by their contemporaries to Michelangelo and Raphael, and gained international fame and admiration.
This will be the first major UK exhibition of these miniatures for a generation. It will explore what these intimate images reveal about identity, society and visual culture in the late sixteenth and early seventeenth centuries."
It really does sound wonderful, doesn't it?
Here are the details:
21 February - 19 May 2019
Open daily 10.00 – 18.00/ Friday until 21.00
Porter Gallery
National Portrait Gallery, St Martin's Place, London, WC2H 0HE
Tickets
£10/ £8.50 (concessions)
Find out more and book at https://www.npg.org.uk/whatson/elizabethan-treasures/exhibition/.
Speaking of Hilliard, Elizabeth Goldring has just published a book on him - Nicholas Hilliard: Life of an Artist: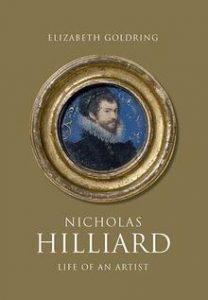 "This illustrated biography follows Nicholas Hilliard's long and remarkable life (c. 1547-1619) from the West Country to the heart of the Elizabethan and Jacobean courts. It showcases new archival research and stunning images, many reproduced in color for the first time. Hilliard's portraits-some no larger than a watch-face-have decisively shaped perceptions of the appearances and personalities of many key figures in one of the most exciting, if volatile, periods in British history. His sitters included Elizabeth I, James I, and Mary, Queen of Scots; explorers Sir Francis Drake and Sir Walter Raleigh; and members of the emerging middle class from which he himself hailed. Hilliard counted the Medici, the Valois, the Habsburgs, and the Bourbons among his Continental European patrons and admirers. Published to mark the 400th anniversary of Hilliard's death, this is the definitive biography of one of Britain's most notable artists."
Definitely one to add to the list!
Amazon links: