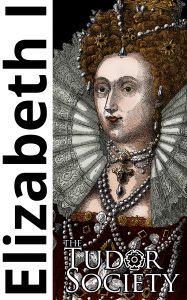 Just to let you know that the final book in our Tudor Monarchs e-book series is now available to download!
It's over 260 pages long and is jam-packed with information on Queen Elizabeth I, a queen who has gone down in history as Gloriana, the Virgin Queen and Good Queen Bess.
All six of our Tudor Monarchs series e-books are available to download as PDF files, kindle books and epubs free of charge to Tudor Society members. Go to our Tudor Monarchs books page now to download - click here.