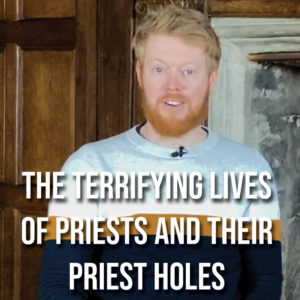 Today's Tudor treat is from our Tudor Society archives of expert talks.
In this talk, Phil Downing, manager of Harvington Hall talks about "Terrifying lives of Priests and their Priest Holes: the darker side of the Elizabethan period". It's a fantastic talk, one of my all time favourites.
Click on the image to go to the calendar now.