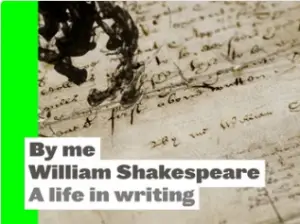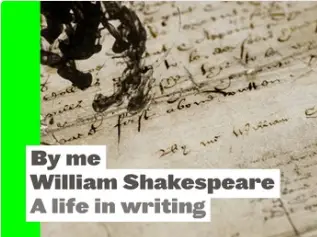 By me William Shakespeare: A Life in Writing
3rd February - 29th May 2016
Inigo Rooms, Somerset House East Wing - King's College London, Strand, London WC2R 2LS
Book at https://bymewilliamshakespeare.yapsody.com/event/index/24271/by-me-william-shakespeare
An exhibition telling the story of Shakespeare's life in London through the paper trail left behind.
Discover the stories behind key moments in Shakespeare's life, from the birth of the Globe theatre in London to his last days in Stratford-upon-Avon, 400 years ago.
By me William Shakespeare offers a once-in-a-generation opportunity to explore Shakespeare's will, alongside other unique documents that witness his life. This is the first time the will has been on public display in 40 years. Through original research, scientific analysis and a new digital installation, the exhibition looks at why these documents were created and what they tell us about the world's most famous playwright.
Learn about Shakespeare's life in London and the man behind the writing: royal servant, author, friend and father.
This exhibition is presented by The National Archives and King's College London as part of Shakespeare400. Digital installation by 59 Productions.